Skeleton start in Sochi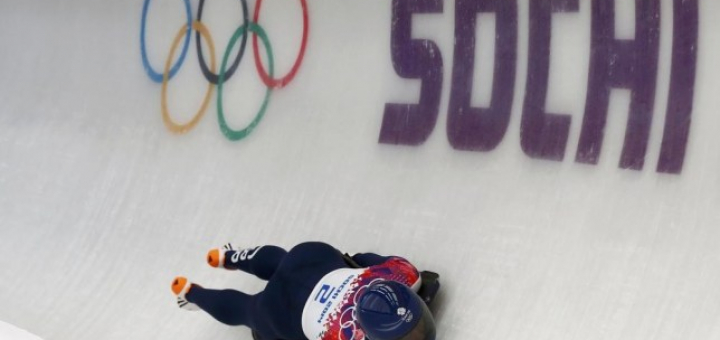 The sliding season starts for the British Skeleton team this Saturday as four athletes head to the venue of the 2014 Olympic Winter Games in Sochi.
Ashleigh Pittaway, Jerry Rice, Maddy Smith and Marcus Wyatt get the new campaign underway in Russia, some nine months after they last competed for the country.
After a long spring and summer of training at the University of Bath, together with ice camps in Latvia and Norway, the team return to international competition courtesy of the Intercontinental Cup (ICC) opener at the track where Lizzy Yarnold won her first Olympic gold.
Smith and Wyatt, who won the team's selection races in Lillehammer recently, will be competing on the World Cup circuit this season but the switch of the first top-level race from Park City this month to Lake Placid on December 7 and 8 means they now have an opportunity for extra ice time on the sport's second-tier circuit.
"Skeleton is different to most other sports in that the athletes spend more time training than they do competing so, by this stage of the year, the team are desperate to get back to doing what they do best," said Performance Director, Natalie Dunman.
Pushing back the start of the World Cup season has given the chance for two of our World Cup athletes to race on a track they haven't previously been to before we leave for America, and Maddy and Marcus were keen to be make the most of that opportunity after winning our selection races.
"They'll be up against a strong field as a number of the other countries have taken a similar approach but the key was getting them out training and competing before Placid at the beginning of December.
"Jerry and Ashleigh have been selected on to the ICC circuit after our races in Norway and both have a history of success at this level - Ashleigh won overall ICC silver last season and Jerry won the ICC title in 2016/17.
"While we're most interested in just getting the team back on to the ice and regaining the feel for sliding, we are expecting to be competitive in Sochi. If we can get off to a good start that can only be a positive for the season ahead."
Ashleigh Pittaway (l) won overall ICC silver last season
There are eight races across five venues on the ICC circuit this season, with Winterberg and Konigssee following Sochi in December and Lake Placid and PyeongChang scheduled for January of next year.
The World Cup season starts in Lake Placid on December 7, with the season's showpiece - the World Championships - taking place in Altenberg in February.
To remind yourself of who's competing where for the British Skeleton team this term, click here.