Skeleton set for first race of 2019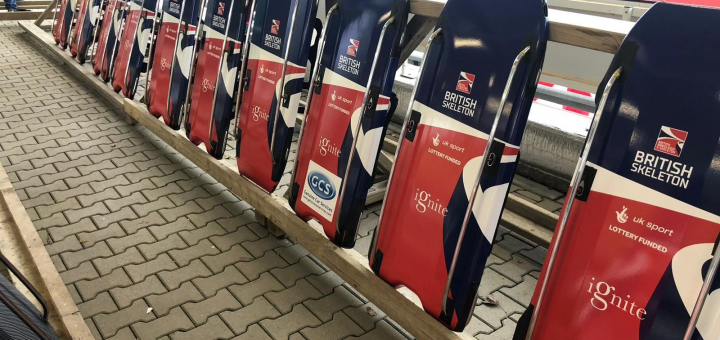 The first race of the year takes place this Friday as our teams return to World Cup action in Altenberg from 9am GMT.
After a two-week break from racing, the women's skeleton gets us underway in the eastern part of Germany, with the men following suit at 1pm.
Kim Murray is off third for Great Britain in the women's race, while Olympic bronze medallist Laura Deas and compatriot Madelaine Smith start 14th and 15th respectively in a 20-strong field.
Smith sits 10th in the World Cup rankings after finishing 10th and 14th in the previous two races this term and Murray is 13th on the back of 13th and 16th spots in Sigulda and Winterberg.
Deas, who made history alongside recently retired Lizzy Yarnold in PyeongChang 11 months ago, is currently ranked 17th having finished seventh in Winterberg after missing the season opener in Sigulda. The 30-year-old won her maiden World cup race in Altenberg in November 2015, was sixth here in 2017 and eighth exactly a year ago.
Marcus Wyatt is the top-ranked Brit in Friday afternoon's men's race after 12th and 10th place finishes saw him end 2018 in ninth spot overall. PyeongChang Olympian Jerry Rice is not far behind in 12th, with Jack Thomas in 21st.
Wyatt, who won the national selection race in Lillehammer in October but has only raced once in all competitions in Altenberg so far in his career, is 12th on the start list. Rice is off 14th and Thomas 22nd of 25 sliders.
You can watch all the World Cup action via the International Bobsleigh & Skeleton Federation website and on their YouTube channel.
Friday, January 4th @ 9am GMT
Women's Skeleton: Laura Deas, Kim Murray, Madelaine Smith
Friday, January 4th @ 1pm GMT
Men's Skeleton: Jerry Rice, Jack Thomas, Marcus Wyatt
The World Cup bobsleigh action also returns this weekend, with the women's and 2-man races taking place on Satuday and the 4-man scheduled for Sunday.