Pyeongchang looking good for Games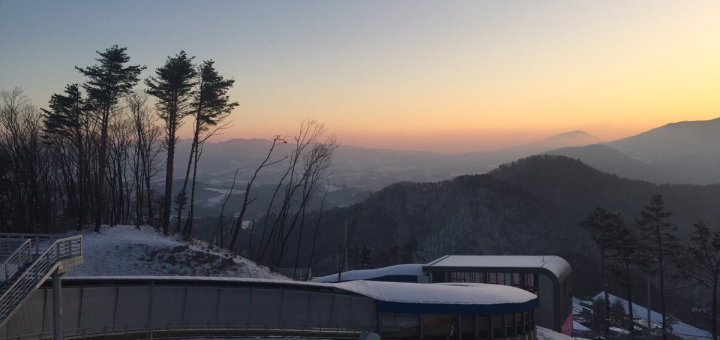 Next year's Winter Olympic Games will be like nothing that has gone before according to GB Bobsleigh Performance Director, Gary Anderson.
Anderson's comments come on the back of his recent visit to the venue for the final World Cup race of the season a fortnight ago.
Pyeongchang hosted its first bobsleigh and skeleton race since the track was built ahead of February's global showpiece and Anderson and his team couldn't fault what they saw in South Korea.
"It was absolutely excellent. In terms of a venue and in terms of the environment they have created there, there's nothing like it in the world," said Anderson.
It's the best bobsleigh facility I've ever seen. It has everything going for it.
"The South Korean people and the organising committee should be commended for what they have done there so far."
The locals certainly made their enthusiasm for what lies ahead abundantly clear as they packed the track for all three days of racing. They were loud, passionate and outwardly supportive of each and every nation that took to the ice.
They left an indelible impression on those that made it out to Asia and Anderson can't wait to return for the real thing in 10 months' time.
Everything about Pyeongchang impressed Gary Anderson
"The crowds were something else," added Anderson, whose next chance to sample the venue will come with an international training period in October of this year.
"It was full for each day of racing. The South Korean people were very, very enthusiastic and they were waving flags of every competing nation. They cheered every single sled that went down the track and the noise was fantastic.
It was a real carnival atmosphere. It made you feel like you were at an Olympic Games even though it was just a test event.
"If they reproduce that - and I'm sure they will increase it tenfold - the Olympic Games will be truly incredible."