Plenty more medals in Placid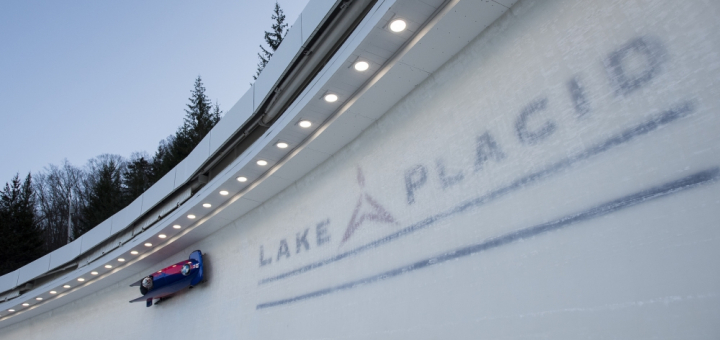 Mica McNeill and Lamin Deen led the way for British Bobsleigh in the United States over the weekend as they bagged a brace of medals apiece in Placid.
McNeill won back-to-back golds on Friday and Saturday, while Deen took silver and bronze on Sunday. Brad Hall also medalled for GB as he won bronze in the final race of the weekend.
Montell Douglas and Aleasha Kiddle shared the breakwoman duties for McNeill as the British women's team made it four straight North American Cup wins in New York State.
Having taken double honours in Park City the previous week, McNeill backed up that brilliant effort with an even more dominant display in the team's final races before heading back home from America.
McNeill and Douglas, who was the reserve athlete at the 2018 Olympic Winter Games in PyeongChang, finished just shy of half a second ahead of the second placed American crew in the first race before Kiddle extended the margin of victory to a stunning 3.19 seconds in Race 2.
Deen finished third in the first of two 4-man races on the same day, with his crew of Adam Hames, Ryan Letts and 2014 Olympian John Baines missing out on gold by just 11 hundredths of a second. The same crew then pushed Deen to silver a few hours later, with the Brits clocking the quickest time in the second heat to finish 0.27 seconds behind Canada's Chris Spring.
British Bobsleigh were on the podium on a number of occasions in Lake Placid
Hall and his team of Ben Simons, Nick Gleeson and Alan Toward were just outside the medals but still on the wider podium in fourth in the opening race and they jumped up a spot in the second as they finished just a hundredth of a second behind their compatriots in third.
The 2-man bobsleigh races that took place on Friday and Saturday saw Deen finish fourth with Letts and sixth with Axel Brown, while Hall was sixth with Toward in Race 1 but didn't feature in Race 2. Nick Gleeson made his debut as a 2-man pilot in Friday's opener but a crash midway through the race ended his hopes of taking part in the second heat.
This weekend's efforts mean the team end the first leg of the world tour with four gold medals, three silvers and three bronze medals, plus 10 more top six finishes across three different circuits in Whistler, Park City and Placid.