PBs aplenty for British Skeleton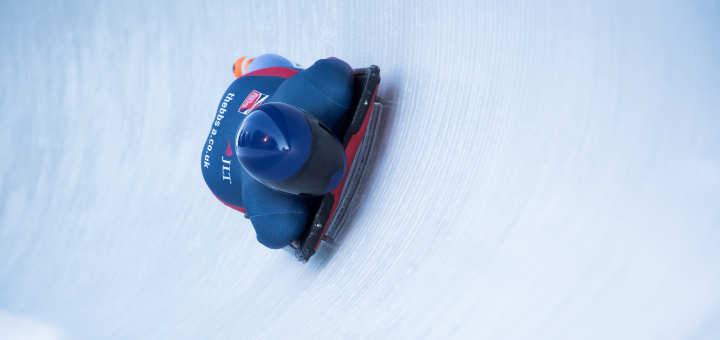 British Skeleton enjoyed a fine day at the European Championships as Laura Deas finished fifth and four of her team-mates recorded their best-ever top flight results.
Deas produced her best World Cup result since winning Olympic bronze last year, while Madelaine Smith recorded her best-ever showing with World Cup eighth and European Championship seventh in Igls, Austria.
In the men's race, it was personal bests all round as Marcus Wyatt's superb effort saw him finish sixth in the World Cup and fifth in the continental competition; Jerry Rice built on his top ten at his debut Olympics with joint ninth (equal eighth in the Euros); and Jack Thomas matched his previous World Cup best of 15th (European 13th). Kim Murray placed 20th in the women's race as all six Brits made it through to a second run in the fourth competition of the season.
The men's event kicked things off in fine fashion for GB at 8.15am GMT, with Wyatt sitting ninth at halfway before producing a stunning second run to jump into a wider podium spot for the first time ever. The 27-year-old knocked fully four tenths of a second off his first run time as he went fifth quickest second time around.
The ex-American Footballer finished in 1 minute 47.09 seconds overall, hitting speeds of 73 miles per hour to finish above the likes of Olympic silver medallist Nikita Tregubov in a 27-strong field. It was a second PB in as many races for Wyatt, who placed eighth in Altenberg a fortnight ago.
Marcus Wyatt made the top six for the first time
Rice, who was just one hundredth of a second behind Wyatt in 10th at halfway, also claimed his best-ever result in 12 World Cup races.  The 28-year-old came down in 1 minute 47.54 over the two runs to tie with Tregubov and bag a first top ten finish of his World Cup career.
Thomas also recorded his best World cup result to date as he equalled his 15th spot in Altenberg two years ago. He clocked a combined time of 1.47.86 to beat his own season's best of 19th by four spots.
In the women's race, Smith was in the medal mix after the first run as she sat joint fourth following a brilliant 54.74 effort in which she drove herself into contention from the 10th best start of 21 sliders. The former sprint hurdler, who turns 24 tomorrow, had a tough top section of the track in her second run but she showed great character and composure to battle back to beat her previous best World Cup placing of 10th from Sigulda in the season opener in November.
Deas was behind her British team-mate in eighth at halfway but she went 0.26 seconds quicker in Run 2 than she did in Run 1 to jump up the standings. Her fifth spot beat her eighth-place finish in Altenberg last time out and was her own World Cup best since finishing fifth in both Park City and Lake Placid in November 2017.
British Skeleton now prepare to move on to St Moritz, with their bobsleigh compatriots taking centre stage tomorrow when Mica McNeill and Montell Douglas and Brad Hall and Nick Gleeson go for GB in the women's and 2-man disciplines respectively.