Mixed emotions for Mapp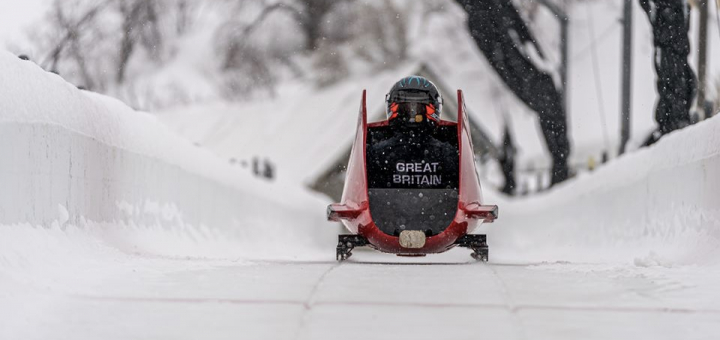 Corie Mapp says his latest World Cup campaign has been a roller coaster of emotions after he just missed out on a second overall crown.
Mapp won the global prize in 2017/18 and was on course to repeat that feat before Canada's Lonnie Bissonnette finished the season strongly to deny him top spot.
The 41-year-old won four of the six European races in December and January and also picked up a silver in the season opener but Bisonnette took a brace of golds and the same number of silvers in February's final four races of the season as Mapp struggled to find his best form in North America.
It meant Mapp had to settle for second place in the standings, with the double leg amputee admitting the achievement tasted bitter sweet in Utah at the weekend.
"This last week has been a glass house of emotion! I was hoping to win gold after how I'd gone for most of the season, but it wasn't to be," said Mapp, who was third in last year's competition.
It's been a fantastic season overall but I'm gutted I couldn't get the job done. 
"I'm improving and becoming more rounded as the seasons pass, though, so, hopefully, I can get it done sometime in the near future." 
Corie Mapp won five World Cup medals this season
Mapp now turns his attentions to the showpiece event of the season - the World Championships in Lillehammer, Norway next month.
The former soldier, who was seriously injured on active duty in Afghanistan in 2010, won silver at last year's Worlds in Lake Placid and bronze in St Moritz in 2017.
He was eighth at the 2018 event in Lillehammer but took World Cup gold and silver on the same track two months ago.
"The focus is now the World Championships so, hopefully, I can go and do well in Norway in a few weeks.
It would be nice to end the season on a real high but the competition is really tough this year.
"I'd like to thank my coaches and the BBSA, Blesma, Help for Heroes, Rupert Fryer and The Household Cavalry Foundation for their continued belief in me and support as the years pass."
Para Bobsleigh isn't on the list for 2022 Paralympics in Beijing after missing out on inclusion when the last decision was made in 2018 but the international governing body, the International Bobsleigh & Skeleton Federation, remain hopeful it will feature in Milan Cortina in 2026. 
With a decision on 2026 expected to come during the 2020 Summer Olympic Games in Japan, Mapp shares that optimism and is hopeful he can yet appear at the biggest event of them all.
"We are expecting a decision on the Paralympics sometime during Tokyo 2020 and hopefully this time it'll be favourable. It would be a big step forward if the sport does get included for 2026."