Mapp competing for World crown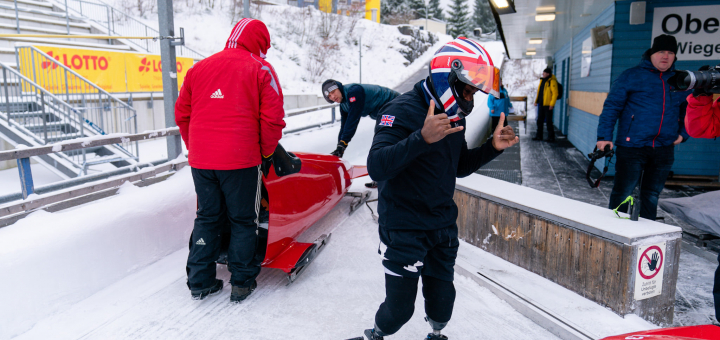 Corie Mapp is hoping to be crowned the Para Bobsleigh overall World Cup winner when the season concludes in Park City this Saturday and Sunday.
Mapp heads into Race 9 and 10 of the season at the top of the global standings after winning five medals since the circuit kicked off in December.
The 41-year-old has four golds and a silver to his name so far this term but is still locked in a battle with Canada's reigning World Cup winner Lonnie Bissonnette and 2017 and 2018 World Champion Arturs Klots from Latvia.
Mapp's lead at the top of the rankings has been cut to just 32 points after he finished fourth and seventh in Lake Placid last week while Bisonnette took gold and silver in the United States.
Mapp knows that finishing above his friend and rival across the weekend will guarantee top spot but anything less could mean he misses out.
The former serving soldier finished third overall last year having claimed his maiden overall title in the 2017/18 season.
"I'm really looking forward to the last two races – it should be a good weekend of racing," said Mapp.
It's been a really nice battle between the three of us so far and, hopefully, come the end of Sunday, I can lift the golden globe for the second time.
"If not, it's still been a good season. It's been exciting and a little stressful at times (lol!) but I'm still in the top three in the world again."
A Lance Corporal in the British Army, Mapp lost both legs when his military vehicle ran over an explosive device in Afghanistan in 2010. Among other injuries, he suffered a broken jaw, severed lip and punctured lung but three years later he was representing Great Britain at the European Championships for sitting volleyball.
He took part in the Invictus Games in 2014 and it was Help the Heroes that introduced him to bobsleigh at a trial camp in Calgary a year earlier.
Race schedule
All times are GMT
Sat 15 Feb
8pm
Sun 16 Feb
8pm