GB Skeleton name World Champs team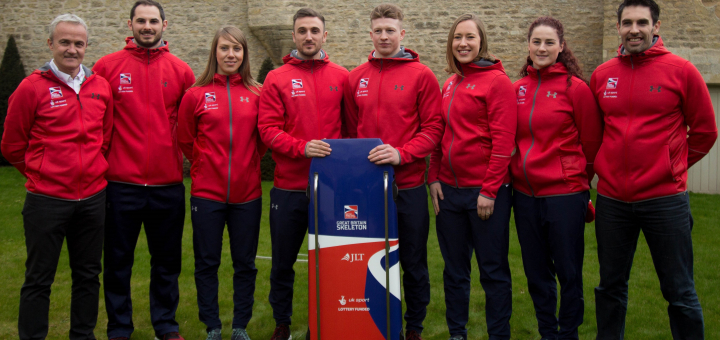 Great Britain Skeleton have named a six-strong squad for this month's World Championships in Konigssee, Germany.

Olympic Champion Lizzy Yarnold heads the British party for the final World Championships before next year's Winter Olympics in Pyeongchang, South Korea.
Yarnold won World Championship gold in 2015 but missed last season's competition after taking time away from the circuit.
Laura Deas and Donna Creighton complete the women's line up, with both having represented GB at last year's Worlds in Igls, Austria where they finished 11th and 18th respectively.
Dom Parsons earns selection for his fourth World Championships in the men's field and he is joined by a pair of Championship debutants in Jerry Rice and Jack Thomas.
Parsons was 10th in last season's event, while Thomas is on the verge of completing his first full World Cup season and Rice has just won the sport's second-tier competition, the Intercontinental Cup.
"The World Championships are the showpiece event of the season and I'm delighted that we have qualified six sliders for this year's competition," said GB Skeleton Performance Advisor, Andi Schmid, after his team achieved their maximum quota courtesy of having a trio of athletes within the top 30 ranked men and the same number within the top 25 ranked women.
"The World Championships and next month's final World Cup event in Pyeongchang have always been our primary focus this season and we are confident we can produce some good results in both events.
"Both Lizzy and Laura have been on the wider podium this season and Donna has a lot of experience at this level. Dom has been to three World Championships and has been in the top 10 on each occasion, while Jerry and Jack's performances this season have shown that they deserve their opportunity to pit themselves against the world's best.
"We have a proud recent history at this event and we have every intention of ensuring that continues. We know that we face a tough challenge but we want to put down another good marker as we are now exactly a year away from the Winter Olympics."
GB Skeleton will have six sliders at the World Championships in Germany
The International Bobsleigh & Skeleton Federation World Championships take place on February 17-26th, with the skeleton action scheduled for Friday 24th, Saturday 25th and Sunday 26th. The women race on Friday and Saturday, with the men competing on Friday and Sunday.
GB Skeleton World Championship squad
Women: Donna Creighton, Laura Deas, Lizzy Yarnold
Men: Dominic Parsons, Jerry Rice, Jack Thomas