Gallery: World Champs Week 2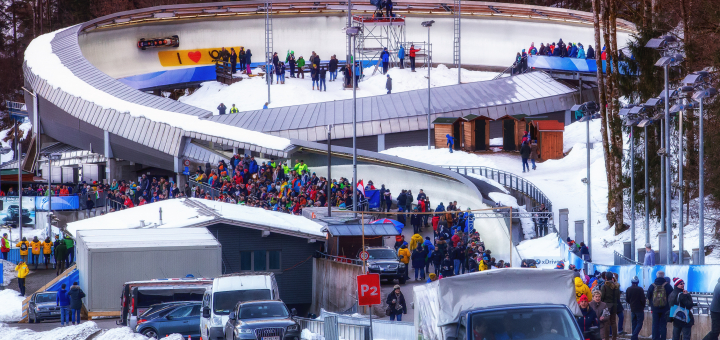 The second week of the World Championships brought delight and disappointment in equal measure for GB and Mike Varey captured the emotions for us from trackside.

The highs of Lizzy Yarnold's brilliant bronze medal kicked Saturday's sliding off in stunning style but they were followed by the lows of the crash that halved our 4-man bobsleigh challenge just a couple of hours later.
There were plenty of other positives throughout the weekend, though, as Dom Parsons secured a top eight spot and debutants Jack Thomas and Jerry Rice ensured GB had three male sliders in the top 20 for the first time since 2013.
When you throw in a top 10 finish for Laura Deas after she saw her impressive second run wiped out because of the adverse weather, plus the colour and continuous vocal backing from the British support, and the camaraderie of the two bobsleigh crews after their own individual disappointments, there was clearly lots to capture in Konigssee.
We'll look at Lizzy's medal-winning pictures on their own so here's the best of the rest from Week 2.