Fitness first for Yarnold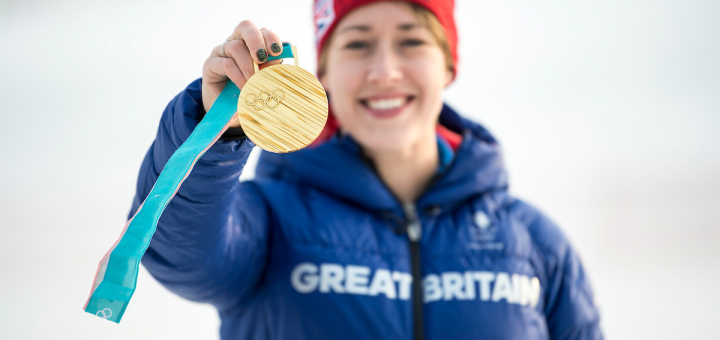 Double Olympic Champion Lizzy Yarnold OBE has her sights set on full fitness as she recovers from back surgery.
Yarnold, who became the first Britain to retain a Winter Olympic crown in PyeongChang in February, had an operation to fix some displaced disks in mid-July.
The former World and European Champion and overall World Cup winner is currently continuing her rehabilitation, seven months after her second successive Olympic gold.
And, with a significant reduction in the pain she experienced pre-op, the 29-year-old has not ruled out a third Olympic appearance in Beijing 2022.
"It's been a tough six months but I'm in a much more positive place now. I'm really thankful for the continued support of my team and I'm definitely making good progress," said Yarnold.
I'm really looking forward to getting back training with my team-mates.
"I'm only nine weeks post op so I do aqua jogging, but I don't jog or run at the moment. I need to get back healthy and then I will think about the future once I've got to that point."
Lizzy Yarnold is the country's most-decorated Winter Olympian