Bobsleigh summer camp in pics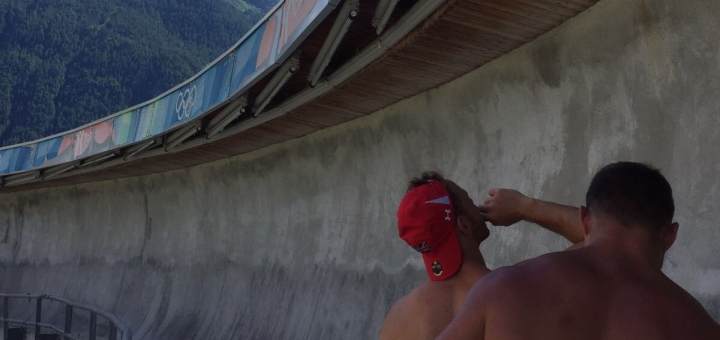 GB Bobsleigh headed to Italy for their first foreign training camp of the summer earlier this month and they returned to the UK with plenty of hard yards in the bag and the sort of happy memories that accompany spending time in such stunning settings.
The camp in Formia and Cesana proved a huge hit for athletes and coaches alike, both in terms of the quality of the work done and the time spent together as a team.
With a week of training on the sprint track at the fantastic facilities in Formia in central Italy under their belts, the GB Men's squad headed up to the 2006 Olympic track in Turin for some on ice start training at a venue which is no longer on the IBSF circuit.
The guys captured some of their stay on camera, covering everything from lifting weights and pushing sleds to posing for pictures and admiring the views...