Bobsleigh ready for Altenberg test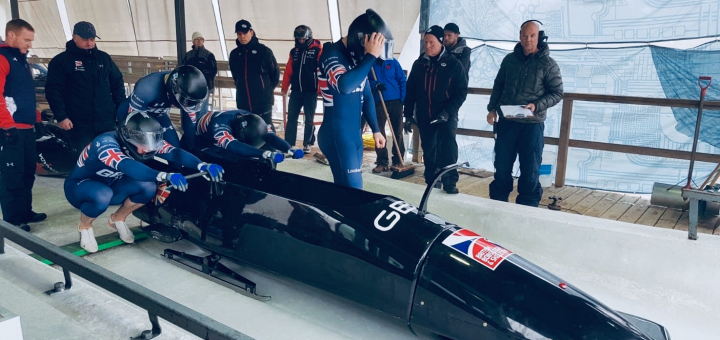 Mica McNeill and Brad Hall will pilot British sleds in the first bobsleigh races of 2019 this Saturday and Sunday.
McNeill kicks off proceedings alongside Montell Douglas when the women's World Cup race takes place at 12.15pm GMT tomorrow in Altenberg, Germany. Hall then follows suit in the 2-man competition with Nick Gleeson at 3.30pm the same day before he is joined by Gleeson, Alan Toward and Ben Simons for the 4-man event at 10.30am on Sunday.
"Both Brad and Mica have been driving well in training here - now it's about replicating that form on race day," said British Bobsleigh's Performance Director, Lee Johnston.
"They've had a decent amount of track time in Altenberg as we came here for a few days pre-Christmas and they're in good spirits ahead of race day.
"The weather has been bizarre, with snow falling for one training run but not the next, but this track is one of the best on the circuit for dealing with those conditions.
"Mica and Montell will link up together like they did in Winterberg in December but we've tweaked the 4-man combination a little in terms of the order the guys will load. Nick and Alan swap places so that Nick will load at No2: it's a subtle change but Nick's made big strides since summer testing and we think it's the right move."
Altenberg is the third stop on the World Cup circuit but it's only the second top-level race of the season for the British sleds after they sat out the season opener in Sigulda.
McNeill and Douglas finished seventh in Winterberg in mid-December, with Hall 15th and 17th in a double 4-man race at the same venue.