UK Sport funding update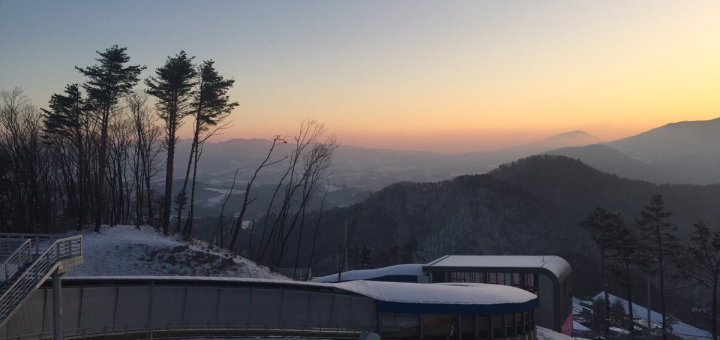 UK Sport have today released the following statement following the third Annual Investment Review for winter sports in the Pyeongchang Olympics investment cycle:
Winter sports remain on track for record breaking Games in Pyeongchang
After a successful 2016/17 season UK Sport, the nation's high performance sport agency, remains confident Great Britain can achieve its best ever Winter Olympic and Paralympic Games at PyeongChang 2018.
Following the third Annual Investment Review for winter sports in the PyeongChang investment cycle, it was confirmed that Ski and Snowboard, Wheelchair Curling and Short Track Speed Skating will receive a National Lottery investment boost after demonstrating clear medal potential.
Ski and Snowboard has received two new Podium places for alpine skier Dave Ryding and cross country skier Andrew Musgrave.
Ryding achieved a 2nd place at the World Cup event in Kitzbühel, which was the best result by a British Alpine skier since 1981. Musgrave, who is supported by the sportscotland institute of sport, demonstrated Olympic medal potential at the Nordic World Ski Championship with a 4th place finish.
In addition, Freestyle skier Izzy Atkin has seen her Podium Potential place upgraded to Podium following her bronze medal at the World Championships. The changes mean the total award increase for Ski and Snowboard is £211,567 and two new disciplines with medal potential will now receive National Lottery investment.
Wheelchair Curling have seen their investment reinstated following their bronze medal at the 2017 World Championships which also secured them qualification for PyeongChang. The sport will receive £199,342 to help bolster their medal prospects in South Korea.
Short Track Speed Skating will receive an additional £67,598 to boost their final PyeongChang preparations, following an exceptional season that saw Elise Christie become double world champion with historic victories in the 1000m and 1500m.
Bobsleigh will see a minor reduction in their award as they are asked to focus their resources in the final preparations for PyeongChang. In addition, the implementation of an agreed Culture Action Plan will be a condition of award.
Figure Skating will see their award reduced by £147,288 to reflect their financial need while there will be no changes for Curling, Skeleton or Para Alpine Ski and Snowboard.
Director of Performance Chelsea Warr, said: "Winter sports have had a strong 2016/17 season and their performances mean we remain on track for another record breaking Games in PyeongChang. Through the annual investment review process, we have identified ways to protect and enhance medal potential at PyeongChang 2018 and adjusted our investment accordingly so that we can be confident of more medals and medallists in South Korea to inspire the nation."
Dan Hunt, Performance Director, British Ski and Snowboard, said: "British Ski and Snowboard are delighted to learn of the new National Lottery investment ahead of the 2018 Winter Olympic Games. We have worked closely with UK Sport to get to this point and we are proud to now have 16 athletes from three snowsports disciplines receiving investment.
"The two new Podium places for Dave Ryding and Andrew Musgrave are testament to some solid world-class results from both of them, as well as years of hard work. Izzy Atkin also deserves her shift from Podium Potential to Podium place after a phenomenal season which included a World Championships Bronze.
"We will work carefully to ensure this National Lottery investment is focused on maximising the performances of our world-class athletes ahead of and during PyeongChang 2018, and we are grateful to UK Sport for helping us on our way to Korea."
Graeme Thompson, Performance Director, Wheelchair Curling, said:"We are absolutely delighted to have our UK Sport funding reinstated which helps to support our wheelchair curling programme. The team has worked incredibly hard to turn around their fortunes after relegation to re-qualify and also medal at the World Wheelchair Championships this season, to guarantee Team GB a place at the Paralympic Games in 2018.
"Today's announcement is recognition of that achievement and UK Sport's investment will help to ensure the team are the best prepared they can be for PyeongChang"
The annual investment review process takes into consideration each sport's performance against targets over the past year, as well as the governance of the sport. Sports are invited to discuss the annual investment review with a UK Sport panel where appropriate, which also includes independent scrutiny. Recommendations by the panel are taken to an internal investment board, but must ultimately be ratified by the Board of UK Sport, who met this week and approved the recommendations in full.
| | | |
| --- | --- | --- |
| Sport | Previous Pyeongchang cycle investment | Current Pyeongchang cycle investment |
| Bobsleigh | £5,051,674 | £5,003,476 |
| Curling | £5,655,150 | £5,655,150 |
| Figure Skating | £1,382,881 | £1,235,593 |
| Para Alpine Skiing | £2,771,456 | £2,771,456 |
| Short Track  | £4,696,408 | £4,764,006 |
| Skeleton | £6,549,617  | £6,549,617 |
| Ski and Snowboard | £4,933,726 | £5,145,293 |
| Wheelchair Curling | N/A  | £1,137,767 |