12th for McNeill & Douglas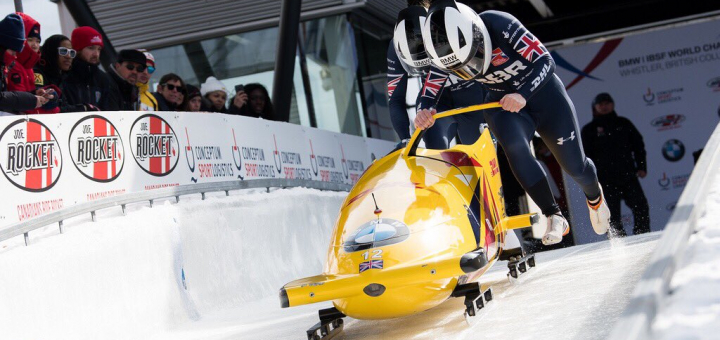 Mica McNeill and Montell Douglas placed 12th in the women's bobsleigh at the World Championships in Whistler on Sunday night.
The British pair sat 13thafter Saturday's opening two runs but jumped up a place on the second day of competition as they posted a combined time of 3 minutes 33.85 seconds. 
The result equalled McNeill's previous best World Championship result set in Igls, Austria three years ago but it fell short of the fifth-place effort she recorded on this track in a World Cup race last season.
McNeill and Douglas clocked times of 53.35 and 53.75 seconds in Runs 3 and 4 respectively, having posted first and second run times of 53.37 and 53.38 seconds 24 hours earlier. They hit similar start times second time around as they went 5.26 and 5.27 compared to 5.31 and 5.27 off the top on Saturday. 
Germany's reigning Olympic Champion, Mariama Jamanka took gold by a huge 1.06 seconds after her nearest rival, America's Elana Meyers Taylor, crashed in Run 3. Meyers Taylor was among five women's sleds to overturn in two days' of racing, with Germany's Stephanie Schneider taking silver and Canada's Christine De Bruin claiming bronze as a result.
The women's season is now complete, with the 4-man bobsleigh next on the agenda for GB this coming Saturday and Sunday.
McNeill's overall season featured a World Cup PB of fourth in Altenberg with Douglas at the turn of the year, as well as fifth, sixth and seventh places on the sport's top circuit. 
The 25-year-old, who recorded the country's best female bobsleigh finish at an Olympic Games when she placed eighth in PyeongChang last year, also won four gold medals in as many races on the North American Cup circuit prior to Christmas.