Fantastic five for young Olympians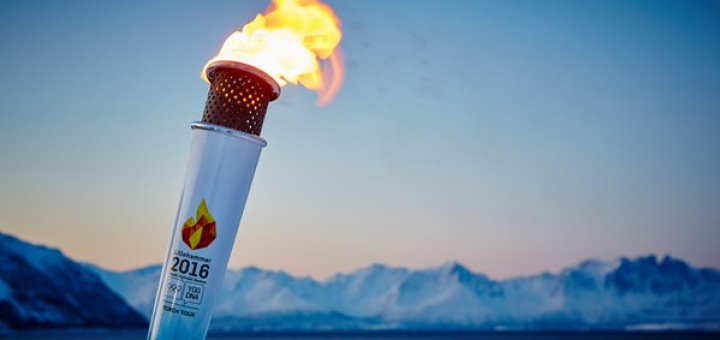 A total of five young British athletes will be going for gold on the biggest stage of all after they were selected for Team GB for the Winter Youth Olympic Games in Lillehammer.
Bobsledders Annabel Chaffey, Aimee Davey, George Johnston and Kelsea Purchall and skeleton slider Ashleigh Pittaway have all been chosen in a 16-strong squad for next month's showpiece in Norway.
Johnston and Purchall finished the recent Omega monobob series as world number ones, while Chaffey and Davey were number two and three respectively and Pittaway won all four of her Youth Olympic qualifying races in her first season of international competition despite being just 15 years of age.
The quota of places available to Team GB mean that Ed Himbury and Adam Hames unfortunately miss out on selection for the men's monobob even though they are ranked number three and four in the world.
"We are delighted to see five of our athletes heading to Lillehammer to represent Great Britain and I have no doubt they will do the nation proud, both on and off the ice," said Richard Parker, CEO of the British Bobsleigh & Skeleton Association.
"They and the coaching teams have all worked so hard to get there and have shown great potential throughout the qualifying races.
Our bobsleigh squad have dominated the qualification process in both the men's and women's events, with the girls ranked numbers one, two and three and the boys number one, three and four in the world, and Ashleigh has done exceptionally well on both the youth and senior circuit against athletes much older than her.
"They will all travel full of confidence and we look forward to seeing them continue to excel on the world stage."
The Games run between February 12 and 21, with the skeleton events taking place on Friday 19 before the bobsleigh races help bring the event to an end on Saturday 20.
Ashleigh Pittaway will represent GB in the women's skeleton
Bobsledders Mica McNeil and Jazmine Sawyers won silver for GB at the inaugural Games in Innsbruck four years ago and GB Bobsleigh Youth Team Leader, Lee Johnston, is hopeful more of the same will follow in a few weeks' time.
"To represent your country at an Olympic Games is the pinnacle for any bobsledder and I'm delighted that so many of our young athletes have earned the opportunity to do that," said Johnston.
"We set out to qualify one man and one woman for the Olympics and we've comfortably surpassed that so having four athletes competing at the Games is something we are very proud of. A special mention also has to go to the two boys who have missed out on this occasion - this has been a massive team effort and they have done their country proud.
"Everyone knows that the hard work is far from over, though - now the challenge is to kick on and press for podium places in Lillehammer.
"As a coach, it probably doesn't get much better than seeing five Union Jacks out of a possible six raised for the overall Omega Youth Series earlier this month but that has left us wanting to continue that success on the biggest stage of all."
Annabel Chaffey, Kelsea Purchall and Aimee Davey will all be part of Team GB
Pittaway will be one of the youngest athletes in Lillehammer and will be up against sliders three years older than her but she has already shown she is mature enough and talented enough to bridge that gap.
Having stepped up to the senior circuit after winning each of her youth races, Pittaway has since claimed a bronze medal on her European Cup debut in Konigssee, and GB Skeleton Head of Performance, Danny Holdcroft, has been hugely impressed with her efforts so far.
"Ashleigh has done exceptionally well on what is her first season representing GB. She has shown real talent and maturity and she has a bright future ahead of her," said Holdcroft.
"It is important to remember that Ashleigh is only 15, though, and she will head to the Youth Olympics without any pressure or expectation on her. This is another part of her development as a slider and we will be encouraging her to enjoy the experience and simply do the best she can."
For more on Team GB's involvement in Lillehammer, please click here.