Weston 15th, Wyatt 16th in Beijing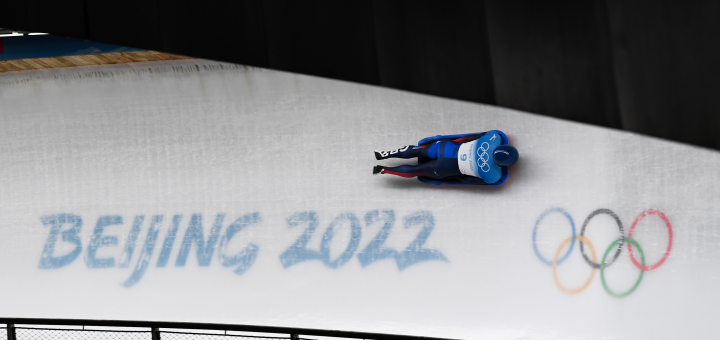 Matt Weston and Marcus Wyatt finished 15th and 16th respectively in the men's skeleton at the Olympic Winter Games in Beijing on Friday.
The British pair were joint 13th and 17th after Thursday's first two runs, with Wyatt moving up and Weston down the rankings after the final two heats of the four-run race.
Weston clocked a combined time of 4 minutes 5.24 seconds, with fellow first-time Olympian Wyatt .67 seconds behind him in a 25-strong field.
Weston was 14th, 12th, 14th and 20th in each of his four runs, while Wyatt was 16th, 18th, 16th and 15th in his.
Germany's Christopher Grotheer took the Olympic title in a time of 4 minutes 1.01 seconds, with compatriot Axel Jungk winning silver and China's Wengang Yan claiming bronze in front of his home support. 
Grotheer won World Championship gold in Altenberg in each of the last two years, was a World Cup winner in Igls at the start of the season and finished third in the most recent World Cup race in St Moritz last month. The 29-year-old German led from start to finish over four runs and two days of competition to finish an impressive 0.66 seconds ahead of Jungk, who was a tenth of a second clear of Yan.
Friday's medals were the first time Germany had ever made the podium in the men's event, with their previous two silvers and bronze coming in women's competition.
Defending Olympic Champion Sungbin Yun could only finish 12th four years after his triumph in his South Korean homeland, while Latvian legend Martins Dukurs was unable to claim the one major title that has evaded him as he placed seventh, 1.75 seconds off Grotheer.