Skeleton Selection Race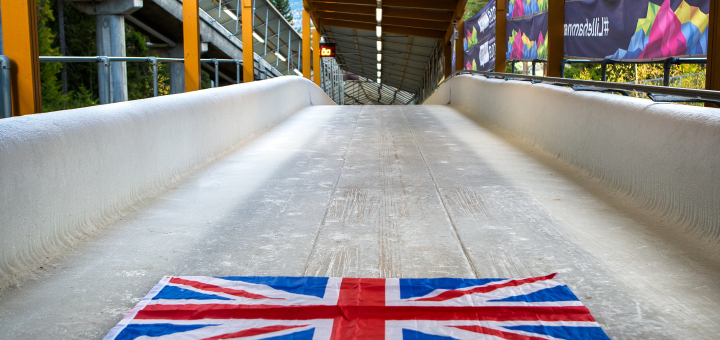 The BBSA Skeleton team selection races for the 2022/23 season take place in Lillehammer, Norway, on November 3 and 4.
The selection races will be over four runs, with official training featuring two runs per session. Training runs are scheduled for October 31 and November 1. Categories are men's skeleton and women's skeleton.
We wish to advise all BBSA members who wish to compete in these races of the following arrangements:
Race schedule:
Monday October 31 - Official Training Day 1
Tuesday November 1 - Official Training Day 2
Thursday November 3 - Race Day Runs 1 & 2
Friday November 4 - Race Day Runs 3 & 4
After the selection races, the BBSA Skeleton Selection Committee will confirm athlete selections for the following National Teams:
World Cup
Intercontinental Cup
European Cup
North American Cup
If you would like to take part, please contact office@thebbsa.co.uk.
The entrance fee is £50, with entrants required to use their own equipment. Costs must be covered by participants and racing will take place under IBSF rules, including rules on equipment.
The closing date for entries is 5.30pm on Sunday, October 16.
The selection race will be organised by the BBSA and they will appoint a Race Director and Jury members. 
If, in the opinion of the Race Director, any deviations from the IBSF rules are required to ensure safe and effective implementation of the selection race, all athletes will be informed of these changes as soon as practically possible. In respect of all matters relating to the organisation and implementation of the selection races, the decision of the designated Race Director shall be final. 
Eligibility requirements
To participate, individuals must be a current BBSA member and hold a current BBSA Skeleton race licence. If you do not have a licence you should contact the BBSA office as soon as possible to arrange for a licence to be issued.
To issue the licence the following is required:
A letter from your doctor indicating you are medically fit to slide
An electronic passport style photo
Licence Issue Fee of £15
Subscription to BBSA Gold Membership (£55) (unless already a member)
Written proof/documentation of your current insurance
Additionally, please note that you will not be able to slide until your insurance has been presented to the race organiser. In specific reference to your insurance, you are advised to read your policy extremely carefully as some policies do not include Skeleton.