Mapp wins Euro silver & overall bronze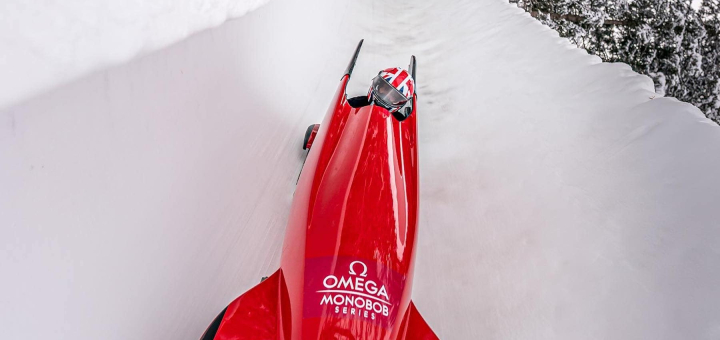 Corie Mapp clinched overall World Cup bronze during the final round of Para Sport racing in St Moritz on Friday.
The 43-year-old Police Community Support Officer won silver in the last race of the World Cup campaign to ensure he finished on the overall podium for the fifth time in seven seasons. The race also doubled as the European Championships - a competition in which Mapp has now finished no lower than second in five of the last six seasons.
Having been ninth in the first of two back-to-back races in Switzerland on Thursday, Mapp was in danger of missing out on an overall medal but he produced a fantastic drive on Friday, beating everyone bar World Cup Champion and home favourite, Jonas Frei.
Mapp, who lost both legs when his military vehicle ran over an explosive device while serving as a Lance Corporal in the British Army in Afghanistan in 2010, medalled three times this season and was fourth on two further occasions across eight races in Europe and North America.
He was never outside the top ten and only missed out on overall silver by 39 points - the equivalent of roughly three race places across the full season.
"It's been an incredibly hard fought World Cup season," said Mapp, who won the overall global title back in 2018.
Today's results were a product of weeks of hard work to improve my confidence and consistency.
"I'm extremely grateful to my coach Peter Gunn and also to Sean Olsson for the time and work they put in to help me achieve my goals.
"I look forward to next week in Norway. I feel we have a good chance of being successful in the World Champs.
"Massive thanks to Household Cavalry Foundation, Blesma, and the other private sponsors who invested time and money to help us achieve our goals. Hopefully next week we will have some more success."
Mapp now turns his attentions to the season finale - the World Championships - which take place across two days and four heats on Saturday 26th and Sunday 27th February in Lillehammer, Norway.
With Para Bobsleigh not yet an Olympic sport, the World Championship crown is the one major title to have evaded Mapp so far and he will no doubt be hoping to build on the silver medal he won in 2019 and the bronze he bagged two years earlier.