Mapp aiming for more medals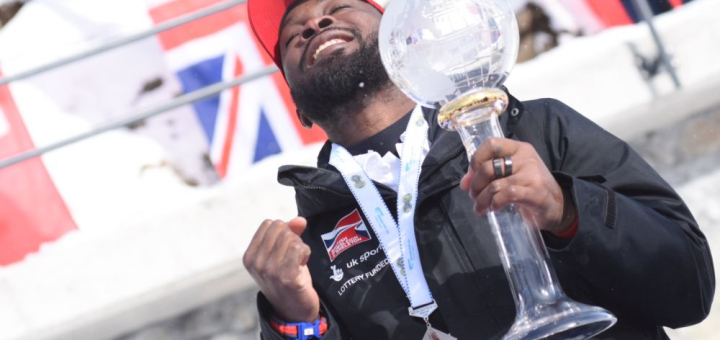 Great Britain's Corie Mapp has his sights set on Para World Cup glory as he prepares for his first race of the season this Saturday.
Mapp won the overall World Cup crown in 2018; has twice finished second and twice placed third; and never been outside the top five since the standings began in the 2015/16 season.
The 43-year-old has an incredible 32 top-tier medals to his name already and was a silver medalist at last season's European Championships in St Moritz.
"As always, my goals are to be in the top three and, preferably, to win the overall World Cup again," said Mapp.
Although I won bronze last year, it feels like it's been a while since I adequately challenged for the title so I'm looking forward to trying to get back to the top if I can.
"Now we've got the World Championships in St Moritz at the same time as the able bods, I'd really like to medal and hopefully win that for the first time as well. That would be all three major titles as I've won the World Cup and European Championships. That's a big aim."
This season's World Cup schedule sees North America host the first part of the calendar pre-Christmas, before the athletes head to Europe for the second section of the season after the New Year.
The planned opener in Whistler was cancelled earlier this month so the circuit is now in Lake Placid for a double race on Saturday and Sunday, with Igls and Lillehammer hosting double events in 2023.
Corie Mapp is ready to race in Lake Placid
With Para Bobsleigh not yet a Paralympic sport, Mapp remains without UK Sport funding for the new season.
The former Lance Corporal in The Life Guards, who lost both his legs while on duty in Afghanistan in 2010, is still actively fund raising to ensure he can stay out on ice and continue to excel for Great Britain this season.
"I'll keep working really hard and will continue to give everything to the sport but it is tough to compete at times.
"Training's gone really, really well and, in terms of fitness, this is one of the best years I've had, but I still need support from sponsors to help me achieve my goals.
"I don't get paid for competing or when I'm away training and I'm away for weeks on end during the winter season. I'm really fortunate to have employers who are supportive of my bobsleigh career but I do lose my income when I'm away and that obviously means costs are even harder to cover. 
It's very difficult and very expensive to get away and train properly and, because we don't have a track in this country, I can't just base myself here and head overseas at the start of a race week.
"I need help with equipment like helmets and kit, as well as support with travel and with places to stay when we're away. Bobsleigh is an amazing sport but, unfortunately, it isn't cheap. 
"Not having funds in place means it's difficult to plan with certainty and that's pretty frustrating, to be honest.
"If anyone can help, I'd be really grateful."
Anyone who is interested in, or knows anyone who may be interesting in, supporting Corie with these costs, should please contact Christopher Joll at christopher.joll@mj2events.co.uk