In pics: Winterberg WC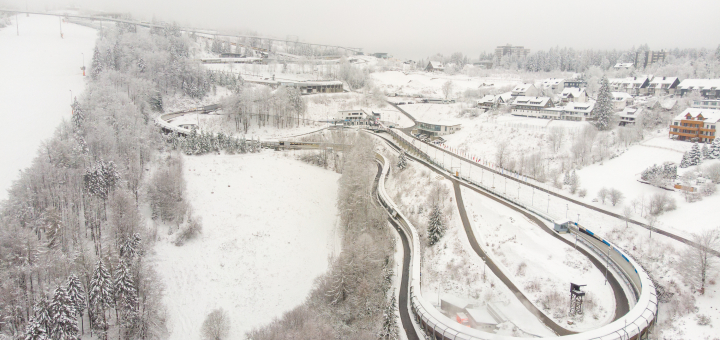 We kicked off 2021 in Winterberg, Germany with the fifth World Cup race of the season - a race which also doubled up as the European Championships - and our official photographer was on hand to capture some of the best images of the week.
There was yet another reason for the British Skeleton team to celebrate as Craig Thompson continued GB's strong start to the season with a career-best fifth.
Brad Hall and Nick Gleeson came seventh in the 2 man bobsleigh and made the top six in the European Championships, while teammates Mica McNeill and Montell Douglas were 12th in the women's bobsleigh World Cup and eighth overall in the European Championships.