In pics: Altenberg WCH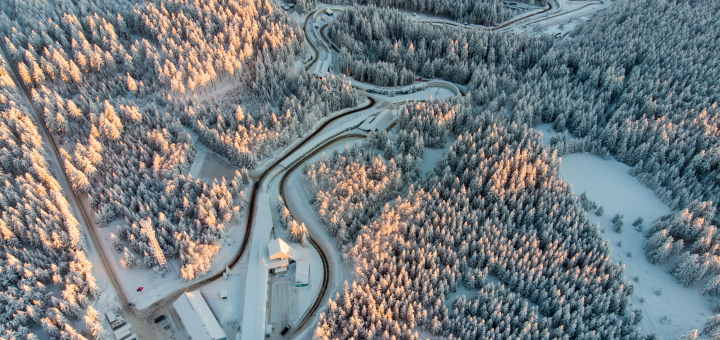 This year's World Championships took place in Altenberg for the second straight season as a uniquely challenging campaign reached its climax in mid February.
Germany again dominated the medal table on home ice, winning the men's, women's and team skeleton events, plus the 2-man and 4-man bobsleigh, with the only non-German race winner being the USA's Kaillie Humphires in both the women's bobsleigh and mono bob.
GB teams endured a difficult time in both sports but Laura Deas and Matt Weston came close to a medal in the skeleton team race when they finished fourth and Weston was on course for a top six spot in the individual event before a crash in Run 3 took him out of the running.
There was more injury disappointment for Brad Hall and his crew but Lamin Deen's team did secure a top 12 finish; Ashleigh Pittaway recorded a World Champs PB; and the likes of Deas, Marcus Wyatt and Craig Thompson were in good form on the second day of the individual races.