Guggenberger joins British Skeleton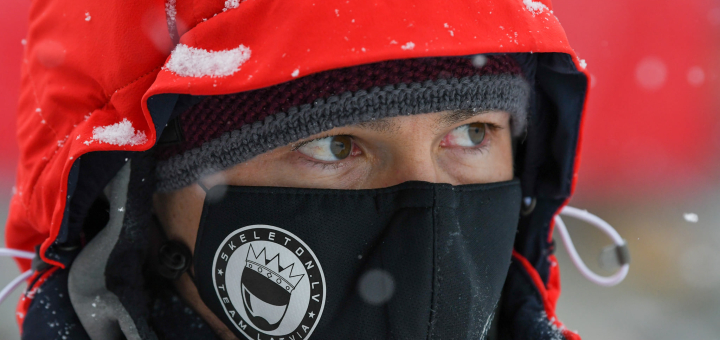 British Skeleton are pleased to announce that multiple World Cup medal winning coach Matthias Guggenberger will be joining the team this summer as Performance Sliding Coach.
The 37-year-old has committed to the British set up for the full four-year Milan Cortina Olympic cycle and will link up with the squad on July 1st.
Guggenberger arrives in the UK with a wealth of experience at the top level, having competed at two Olympic Winter Games in 2010 and 2014 before moving into coaching after injury ended his sliding career in 2018.
He coached the Belgian and Austrian teams in 2018/19 before switching to Latvia for three seasons from 2019/20, while also continuing to coach Austria's Janine Flock. He guided Martins Dukurs to the overall World Cup crown and European Championship gold in each of the last three seasons, while Flock also won overall World Cup and European Championship gold, plus a host of other top-tier medals, including World Championship bronze, during her time with Guggenberger. 
"We're delighted to be adding Matthias Guggenberger to the team and excited by the impact we believe he'll have between now and the next Olympics," said British Skeleton's Performance Director, Natalie Dunman.
Guggi has achieved a huge amount in his coaching career to date and he knows what it takes to succeed at the top level. He's worked with some of the world's best sliders before joining us and he comes with an impressive knowledge of all areas of our sport.
"We went through a rigorous process to bring him in and we're confident he's the right fit as a person as well as a coach. He's well-known and respected on the circuit and a number of our athletes and coaches already have a good relationship with him. We're looking forward to seeing him help them progress to the next level between now and Milan Cortina."
Matthias Guggenberger (right) has worked closely with Martins Dukurs
With the Beijing Olympic Winter Games now in the rear view mirror, the sliding season doesn't begin until October but preparations are well underway for the new Olympic cycle.
The team began full-time training again this month and Guggenberger will be heading to Bath for a number of camps throughout the summer before travelling with the team across all circuits next season. 
"It's a big opportunity to come and work with the British team and I'm really looking forward to getting started," said Guggenberger.
Great Britain have a really good reputation because of the success they've had and I want to be a part of that. 
"They have some very talented sliders and I hope I can help them be their best and win medals over the next four years."