Girls 4 Gold squad selected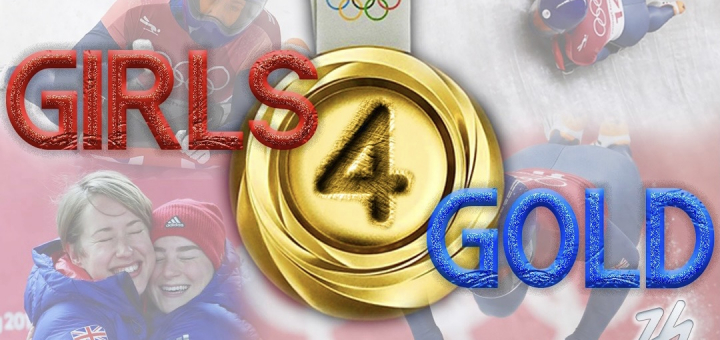 British Skeleton have selected the next cohort of female athletes aiming to maintain the team's incredible record of Olympic success at the Milan Cortina Games in 2026.
The Beijing Olympic Winter Games may be less than two months away but sights have already also been set on gold in Italy in four years' time as the team look to build on their record of medalling at every Games since skeleton rejoined the Olympic family in 2002.
A nationwide campaign to find a female gold medal winner for Milan received more than 250 sign ups earlier this year, with successful applicants then taking part in a series of trials in Bath and Norway before the final four were selected this week. 
Ashlyn Bland (22) from Bishop Auckland, Durham; Isabella Fassnidge (18) from Sevenoaks, Kent; Eleanor Griffin (22) from Luton, Bedfordshire; and Abigail Peake (19) from Cheddar, Somerset, now have their sights set on Olympic glory.
A fifth slider, Bariyat Eyiowuawi (21) from Welling, Greater London, will also remain with the team ahead of further assessment at the next ice camp in Sigulda, Latvia in February.
"We're delighted with the quality of athletes that we've been able to select and are genuinely excited about what lies ahead for each of them over the next Olympic cycle," said Danny Holdcroft, British Skeleton's Head of Talent.
This is a great project: to take a novice athlete to an Olympic podium inside four years would be a phenomenal achievement.
"We've been lucky enough to do something similar with athletes who have already been through the programme and these athletes - and the staff who are working with them - are super excited for the journey to Milan Cortina."
The initial phases of testing took place at the team's headquarters at the University of Bath during the spring and summer, with seven athletes then selected to train full time with the team for three-and-a-half months.
Those seven then travelled to Lillehammer in Norway in November for their first experience of the ice before final selections were made at the start of this month.
"All seven did a great job and have the potential to be successful sliders but, given the tight timelines, we opted to select four athletes moving forward and to also have a further look at another athlete at the next ice camp in January," added Holdcroft, who has been heavily involved in the success of the sport in this country since he joined the programme the season before the Turin Olympics in 2006.
In addition to the physical traits that they'd displayed in Bath, we were looking at how they handled the environment on tour; how they took to the ice and found a natural feel for sliding; and their ability to take on information from the coaching staff
"We also had to consider how quickly we can fast track their performance given that we've set an aggressive target to get them on the Olympic podium in 2026.
"We're confident that we've made a good call on the girls we've taken forward and we're looking forward to providing them with the platform they need to reach their potential in time for Milan Cortina."
The selected athletes will be back in Bath for training the week before Christmas and again in January before they go back out on ice in Sigulda in early February. That ice camp will feature the rest of the squad who aren't competing at the Beijing Olympics so they'll be watching the showpiece event with the other athletes also targeting a place on the podium in four years' time.
After a short break, they'll head to La Plagne in France for the final ice camp of the season, with full-time training beginning again in Bath in the spring ahead of their potential racing debuts on the Europa Cup circuit in November.
Girls 4 Gold selected athletes 
Ashlyn Bland (22) from Bishop Auckland, Durham
A Psychology graduate of Loughborough University and a 200m & 400m athlete who has represented England over 400m
 Isabella Fassnidge (18) from Sevenoaks, Kent
Currently studying A levels and a county-level athlete who has finished sixth in age group national championships 
Eleanor Griffin (22) from Luton, Bedfordshire
A Law graduate of the University of Bristol and a former county/national 100m athlete, who also medalled in rowing at the BUCS Championships
Abigail Peake (19) from Cheddar, Somerset
An undergraduate student at the University of Plymouth and a sprinter who has represented England and was an age-group national champion in the 200m
Bariyat Eyiowuawi (21) from Welling, Greater London
A graduate of the University of Birmingham and a county and national level athlete