From Home to the Games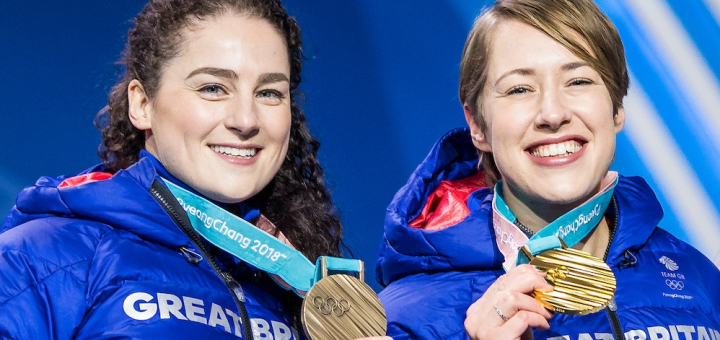 British Skeleton are again linking up with UK Sport (UKS) and the English Institute of Sport (EIS) to find the next generation of male and female Olympic superstars.
Skeleton is one of 19 Olympic and Paralympic sports to be part of the From Home 2 The Games campaign as we look to continue our proud record of success.
The search is the 17th to be run nationally since 2007 by UKS, in partnership with the EIS and the UK's Olympic and Paralympic high-performance community, with From Home 2 The Games the first to leverage the power of both Team GB and ParalympicsGB.
Previous campaigns have seen the likes of Lizzy Yarnold and Laura Deas join the British Skeleton programme, with both going on to achieve incredible success on the Olympic stage.
The vast majority of our current squad have also come through subsequent UKS and EIS supported searches and we are now looking forward to seeing who will be next to join them on what we know can be a journey to greatness.
From Home 2 The Games has been specifically designed to engage and encourage young people from all communities in the UK to explore their possibilities in Olympic and Paralympic sports that they may never have thought about getting involved with before, and we are confident they will help us unearth some untapped potential.
While we know that some hopefuls will sign up with a desire to become a skeleton slider, the options are incredibly varied, with UKS and EIS experts pointing potential stars towards different sports as the campaign progresses, and we expect to work with a number of athletes who would never ever have thought about skeleton prior to signing up.
The scheme is separate to the Girls4Gold campaign currently underway, which is designed specifically to fast track females to the medal podium at the Milan Cortina Olympics in 2026. The focus for the athletes selected via From Home 2 The Games will be success at the 2030 Winter Olympics.
To the start the journey, hopefuls just need to complete three simple challenges, submit their results at www.FromHome2TheGames.com and fill in a short form about themselves and their sporting background. 
The challenges are:
a 20m sprint
a broad jump
an open skill challenge 
Submissions close at midnight on Monday, September 6 and will then be reviewed by a team of expert UKS and EIS sport scientists and coaches.
A select number of potential athletes will be invited to progress to the next stage of the process in the autumn before they are pointed in our direction with the ultimate aim of joining the British Skeleton team. 
"Our hope is that every young person that gets involved with From Home 2 The Games will have a fantastic, positive experience of sport and, wherever it might lead, will be better for having engaged with it. We are committed to discovering the nation's exceptional sporting talent of tomorrow and building a more inclusive and diverse Olympic and Paralympic family," said Dame Katherine Grainger, Chair of UK Sport.
From Home 2 The Games is a brilliant example of the Olympic and Paralympic high-performance community coming together to give young people a chance that they may never have had otherwise. 
"We want to get to a place where the only barrier to sporting success is potential, and so I would encourage people from all backgrounds and all corners of the UK to give this a go and have fun with it."