Development Squad make solid progress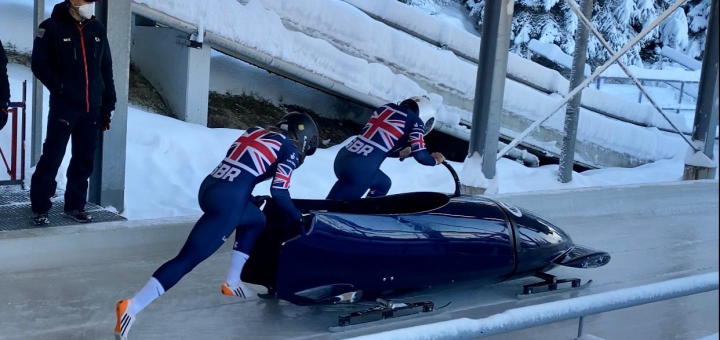 The British Bobsleigh Development Squad enjoyed a strong set of results this week as their senior colleagues get set to compete on the World Cup circuit this Saturday and Sunday.
A trio of GB Development crews competed in the Europa Cup 2-man bobsleigh competition in Igls on Wednesday before Felicity Bee and Emily Barrett followed suit in the women's bob this morning.
All four teams produced significantly improved results from their most recent outing in Winterberg in December with Bee and Barrett, who were racing together for only the second time, finishing eighth of 14 sleds having been 16 of 17 last time out. 
Medical graduate Bee has only been racing 2-woman sleds for a few weeks having competed solely in monobob last season but she and Barrett beat a number of more experienced outfits, plus the Youth Olympic Champion, in a field that included an Olympic gold medalist and a multiple World Cup winner swapping braking for pilot duties.
In the men's race, Axel Brown and Adam Hames led the way for the Brits in 11th in the 28-strong field - some 12 places higher than Winterberg and 18 spots better off than when Brown raced in Igls this time last year.
John Stanbridge and Alex Cortes-Tankard finished 16th having been 30th in Winterberg, while Adam Baird and Tom Milner were 18th after placing 29th last time out.
The Development Squad are scheduled to return to action in Konigssee on the weekend of February 20th for the final race of their season.