Chance to shine at British Push Champs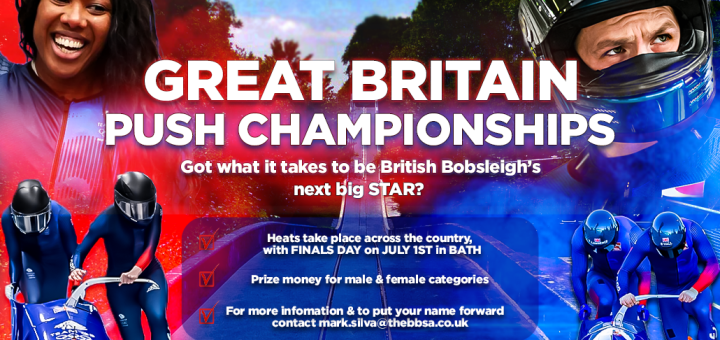 This summer will see budding bobsledders given the opportunity to test themselves against the country's best at the British Push Championships in Bath.
After a stunning season which saw Brad Hall and his crew crowned European Champions and World Championship silver medalists, British Bobsleigh are looking for the next generation of talent to keep that success going across the 2026 and 2030 Olympic cycles and beyond.
Novices will be given the chance to show they have what it takes to represent GB on the big stage by shining on our dry track - a facility where all GB's top athletes practice the start of a race before heading out for the winter ice season.
"Without the luxury of an ice track, the British Push Champs are as close to actual Bobsleigh as we can get here in the UK," said British Bobsleigh's Performance Director, Mark Silva.
"It's a unique event, with complete novices competing against European Champions. Current GB athletes will be at the event and some past Olympians will also attend.
Aspiring athletes who perform well will progress in the sport towards international representation.
"It's a great opportunity for newcomers to immediately put themselves in the spotlight and it's an exciting new platform for us to expand our reach and hopefully attract potential stars who don't yet have bobsleigh on their radar."
Heats are currently taking place across the country ahead of Finals Day at the BBSA Headquarters at the University of Bath on July 1st.
The event, which is supported by PPWD Consulting, features prize money for men's and women's categories.
Anyone wishing to put their name forward or wanting to learn more should contact British Bobsleigh's Performance Director, Mark Silva, via mark.silva@thebbsa.co.uk