Bronze a big boost for Hanagan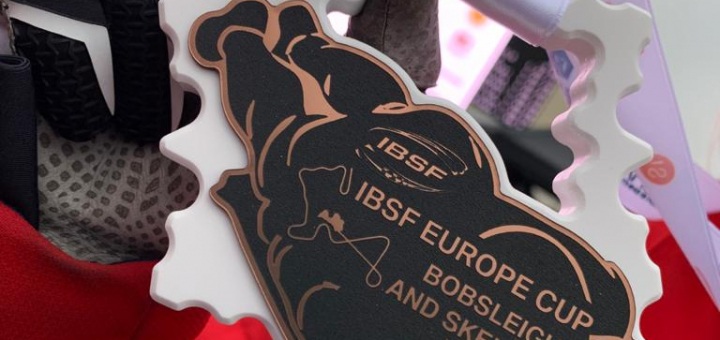 Rachel Hanagan hopes her maiden international medal can help her to kick on to even bigger things in the New Year.
Hanagan won Europa Cup bronze in Sigulda on Saturday for her first piece of silverware in just her ninth competitive race.
The 28-year-old from Canterbury in Kent still can't believe she's an international medal winner for Great Britain but she says Saturday's result has given her a massive confidence boost as we head into Christmas.
"I'm still pinching myself," said Hanagan, who finished more than a quarter of second clear of the fourth-placed athlete in a 17-strong field in Latvia.
Deep down, I've always felt I could medal but, when things haven't always been going as planned, it's been hard not to doubt myself.
"It feels like it's been a long time coming, so to come third on Saturday was incredible. 
"The medal is now a reminder to me that I can do it. It's filled me with so much confidence."
Rachel Hanagan made the podium for the first time on Saturday
A former UK School Games gold medal winner and UK No1 ranked student triple jumper, Hanagan joined the British Skeleton set up via the Discover Your Gold campaign in the summer of 2017.
She only made her GB debut in December 2019 and had never raced in Sigulda prior to Saturday but had already made steady progress in the early part of the season prior to landing in Latvia.
"I set myself a goal of a top ten finish in Winterberg for the first race this season and came ninth and that gave me the confidence to aim for the top six in the second race," added Hanagan.
I came sixth there and I came into this race on Saturday wanting and believing I could achieve a medal - and I did.
"I came into the season wanted to prove that I could perform and my new, no fear approach seems to be working.
"It's great to see that I'm making progress and that everything's moving in the right direction. Now I'm really excited to get going after Christmas and to try and continue that progress."