British Skeleton all set for St Moritz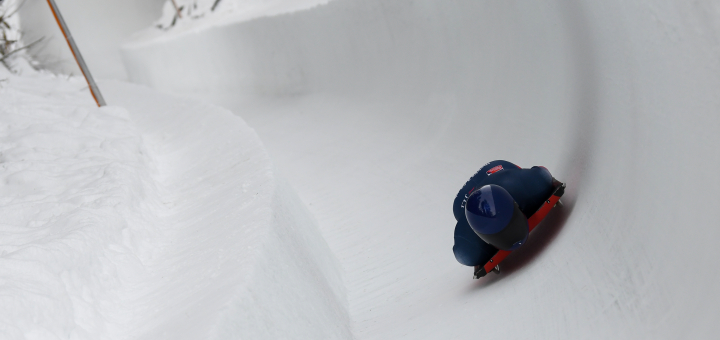 British Skeleton will look to build on their fine record of a top six showing at every World Cup race this season when they take to the ice again in Switzerland on Friday.
The team have already won World Cup bronze and silver medals courtesy of Marcus Wyatt and Matt Weston, while Craig Thompson has placed fifth, sixth and seventh in his three races and Laura Deas has finished fifth and sixth in two of her three events.
"It's been a good season for us so far and the results we've had have given us a good platform in our preparations for the Beijing Olympics next year," said Performance Director Natalie Dunman.
Winning medals is obviously something we're really proud of but it's been great to see the team show some real consistency, too.
"It's also promising that the results have been shared around between the group - it's not been just one slider being challenging for the podium places and that bodes well for Beijing and beyond." 
Those impressive results have come despite the fact that the make up of the World Cup team has changed regularly so far this term as Dunman and her coaching staff look to offer development opportunities to the wider sliding squad.
This week it is Laurence Bostock who joins Thompson and Wyatt in the men's team for race number six on the World Cup circuit in St Moritz as he makes just his second top-tier appearance.
The 21-year-old, who is in his second year of competitive sliding, became the youngest male to represent British Skeleton in World Cup competition when he raced at the same venue 12 months ago, finishing 23rd in a strong field in Switzerland.
In the women's race, Deas is joined by 2016 Youth Olympic Champion, Ashleigh Pittaway, who set a World Cup PB of eighth in Sigulda in her last appearance in November. Madelaine Smith also competes for the fourth successive race.
Friday's competition is the second of four back-to-back World Cup weekends for the team, with the circuit moving on to Konigssee next, before heading back to Igls for the final World Cup competition of the season in the last week of this month. 
The men's race begins at 8am GMT, with the women following at 11am. 
You can watch all of this season's World Cup racing via the International Bobsleigh & Skeleton Federation website and on their YouTube channel.
We'll provide updates from the races via our own social media channels and we'll post a round up of results once they've come in.