Walker announces retirement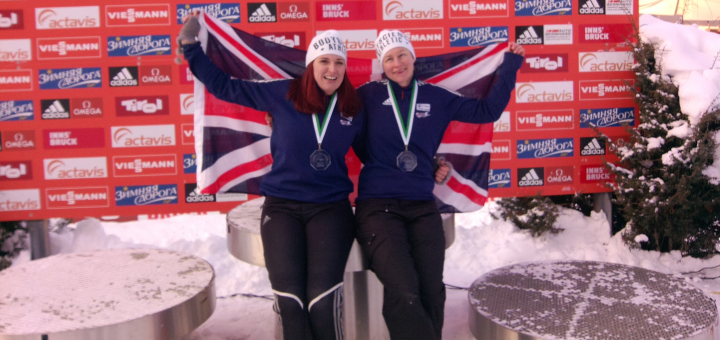 British Bobsleigh Performance Director Gary Anderson has today paid tribute to former World Junior Champion Paula Walker after the 29-year-old announced her retirement from the sport.
Walker won Gold at the World Junior Championships in Park City in 2011, becoming the first British woman to achieve the feat, and represented Great Britain at two Winter Olympics, in Vancouver in 2010 and Sochi in 2014.
"We've got a lot to thank Paula for," said Anderson, who has worked with Walker since 2010.
"Paula winning the World Junior Championships in Park City in 2011 helped put British Bobsleigh back on the map. A lot of the investment we are now getting started on that day when Paula proved that we could compete with the best in the world.
"Paula's win in the World Junior Championships was a catalyst for the future success of the sport and it was a real milestone on our journey so far. She has been an asset to British Bobsleigh and we wish her all the best in her future endeavours."
The corporal in the Royal Corps of Signals has worn GB colours since 2007 and is a triple Army and Inter Services Champion, having also represented the Army at badminton, boxing, rugby and athletics.
Walker can claim a fourth-place finish in the mixed team event at the FIBT World Championships in 2011 and at the European Championships in the two-woman event in 2013 among her career highlights, along with silver and bronze medals at the America's Cup.
"It's been a very tough decision to leave the British Bobsleigh family but, after having my daughter Poppy, all my time and attention needs to go to her," said Walker.
"I'd like to personally thank all my team mates along the way who have braved their lives getting into my sled and given me 100% day in, day out.
"My career couldn't have happened without the support of the British Bobsleigh & Skeleton Association and in particular I would like to thank Peter Gunn, who has been my driving coach since I made the transition to pilot. His knowledge and patience have been tested to their limits!
"I wish the entire team the best of luck in their quest to be the world's best."