Tasker & Fearon come close to history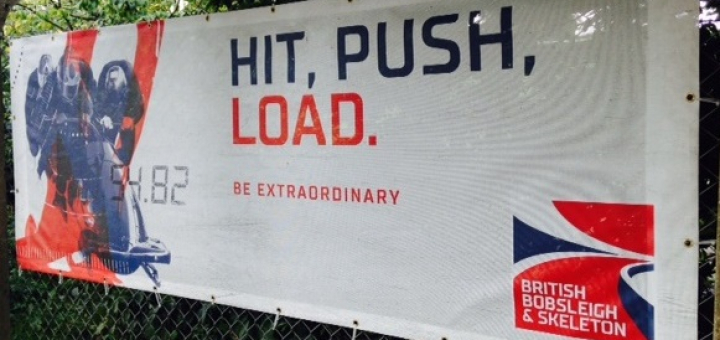 Bruce Tasker and Joel Fearon narrowly missed out on the first British 2-man bobsleigh medal of the modern era as they finished sixth in the Europa Cup in St Moritz.
Tasker and Fearon sat second after a stunning first run in Switzerland but eventually fell just 13 hundredths of a second short of a bronze medal in a stellar field on Wednesday afternoon.
"This is a fantastic result for Bruce and Joel and one which we would have gladly taken before the start," said GB Bobsleigh Performance Director, Gary Anderson.
They were up against some of the best 2-man pilots in the world and came so close to creating history for GB.
"Their first run was absolutely sensational - it was truly world-class - and the second was a very strong run in itself. The next challenge is to put two world-class runs together in one race."
The British pair comfortably beat current World Cup leader Yunjong Won and a number of other World Cup athletes in a race won by Switzerland's Sochi Olympic silver medalist Beat Hefti.
Their start time of 5.10 was a new track record for St Moritz and was another positive to take into next month's World Championships in Igls when Tasker and Fearon will race as GB1 in the biggest event of the season.
The result was even more impressive given that Tasker is only in his second season as a driver having already established himself as one of the country's strongest breakmen.
Tasker, Brad Hall and Ben Simons are all part of GB's Accelerated Driver Programme designed to produce a larger pool of talent for the Olympics in Pyeongchang and Beijing and to be beating some of the best in the world this early in the process is a huge boost for Anderson and his coaches.
"Our head coach, Dominik Scherrer, has had so many positive comments this week and German bobsleigh legend Christoph Langen, who won eight World Championships and two Olympic gold medals, said in his race commentary that Bruce was the one to watch over the next couple of years," added Anderson.
"Bruce, Brad and Ben all continue to show great potential as pilots and this result is yet more recognition that the programme the coaches have put in place and the effort the drivers are putting in is paying off.
"It's not just about the driving, though: we know that we have to be among the fastest starters to compete at the World Championships in a few weeks' time so to see Bruce and Joel set a new start record was really pleasing."
Hall and Andrew Matthews finished 11th, just four hundredths of a second outside the top ten, while Simons and John Baines were 22nd.
There is no bobsleigh action today but the women take to the ice on Friday from 12pm GMT and the 4-man follows on Saturday at 8am.