Success all round at British Champs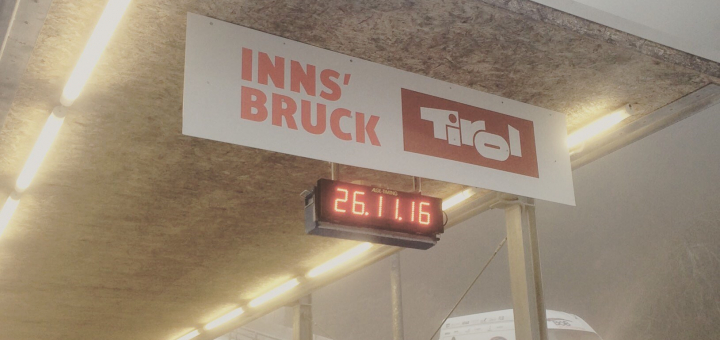 British Bobsleigh and skeleton athletes turned Austria into a home from home on Saturday as the national championships took place in Igls.
After a week of training runs at the track that hosted last season's World Championships, GB Bobsleigh, GB Skeleton, the Royal Air Force and the 3rd Battalion of the Royal Parachute Regiment all celebrated event winners on race day.
Donna Creighton and Jerry Rice took the honours in the morning's skeleton races, before the RAF's Michelle Coy-Martin and Caroline Gray won the women's bobsleigh and Olly Biddulph and Toby Olubi brought the competition to a close with top spot in the 2-man bobsleigh.
Donna Creighton and Jerry Rice won the skeleton competitions
Creighton beat Philippa Brett into second place, with Louise Webb bagging the bronze medal for the RAF. In the men's event, Rice finished ahead of Craig Thompson and Stefan Squire as Benji Fulker ranked as the highest non-GB squad member in fourth place.
In the afternoon's bobsleigh, former GB athlete Coy-Martin, who finished 11th at the 2002 Winter Olympics in Salt Lake City, and her brakewoman Gray, led home fellow RAF crew Dominique Thistleton and Jade Clayton as Sian Huxtable and Annabel Chaffey claimed third spot and the novice award in Huxtable's maiden week as a pilot following the launch of GB Bobsleigh's Accelerated Driver Programme. The race provided a fitting end to a stellar career for Coy-Martin, who is now hanging up her racing spikes after almost 25 years in the sport.
Biddulph and Olubi then saw off the challenge of Ross Brown and GB squad member Jonny Anderson, with Darren Goodger and Shanwayne Stephens taking bronze ahead of Jonathan Brown and new GB recruit Nick Gleeson of 3 Para, who claimed the novice award.
Olly Biddulph and Toby Olubi triumphed in the men's bobsleigh
Adam Hames, who was ranked fourth in the junior world rankings last season, won the men's youth award.
For full results, please click here