Skeleton set for World Cup opener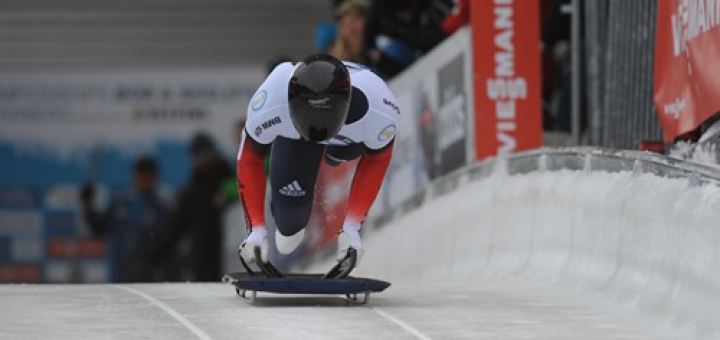 Great Britain's skeleton stars are all set for their season opening World Cup races in Germany this weekend.
The sport's top competition gets underway in Altenberg, with the women kicking things off on Friday afternoon before the men follow suit a day later.
Laura Deas and Donna Creighton will compete for GB in the women's competition and Dom Parsons, Ed Smith and David Swift will be flying the flag for the men.
Deas will be looking to build on her fine seventh-place in last seasons' World Championships having finished the year fifth in the overall IBSF World Rankings, while Creighton will be mixing it with the very best once again after winning last season's Intercontinental Cup competition.
All three male sliders competed at last year's World Championships in Winterberg and both Parsons and Smith have since shaken off injury concerns over the summer to ensure they are ready to go in Germany. Swift matched Creighton in claiming the Intercontinental Cup crown last time out and will no doubt be hoping that his success carries over on to the sport's premier circuit.
"The first week of the World Cup always has an added excitement to it and this season is no different," said GB Skeleton Performance Director Andi Schmid. "Our athletes have been working hard over the summer and I know they are desperate to get back racing again.
"Although our season is already underway with the Intercontinental Cup competition, our World Cup guys have been waiting for this day since last season ended in March.
It's their first chance to really put all their hard work into practice against other nations and you can definitely feel a buzz around the camp.
"We want to see all our athletes to improve on past performances and keep developing as we head towards the 2018 Winter Olympics in Pyeongchang and this is another step in that direction for all of them."
This weekend's skeleton action
Friday 27 November
Women's skeleton 1.15pm GMT
Saturday 28 November
Men's skeleton 8.30am GMT