Season starts with silver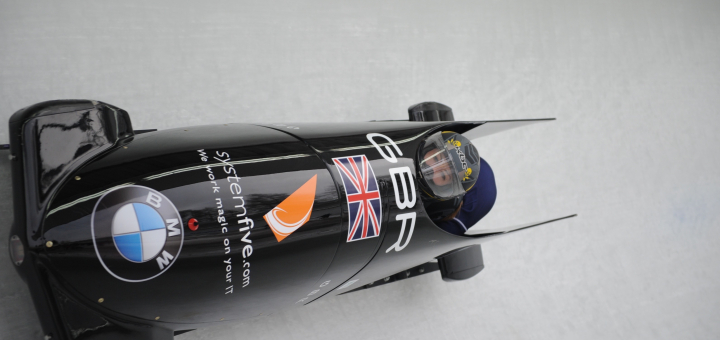 The bobsleigh season started in style for Great Britain as they won silver in the opening race of the winter.
Female duo Mica McNeill and Mica Moore claimed second spot in the North American Cup race in Calgary, Canada, despite having never raced together before.
Moore only joined the GB Bobsleigh squad this summer but the Welsh Commonwealth Games athlete made an immediate impression as she pushed her namesake to a podium place in a race otherwise dominated by the host nation.
"It's a great way to begin the season," said GB Bobsleigh Performance Director, Gary Anderson.
We've worked incredibly hard as a group since the last campaign ended in March and it's always good to see that work pay off when we get back on ice.
"Mica McNeill produced two superb drives on a track where the Canadians would have been looking for a clean sweep of the medals and that's a real confidence boost moving forward.
"For Mica Moore to come in and perform as she did in her very first race is a real credit to her. She's only been with us a matter of weeks but she's already shown great potential and we're excited about seeing how far she can progress this season."
McNeill and Moore, who were only beaten by double Olympic and double World Champion Kallie Humphries, will race again on the same track at 8.30pm GMT tonight.
In the men's race, GB secured a trio of top 10 finishes, with Bruce Tasker and former England Sevens star, Sam Blanchet, leading the way in sixth in Blanchet's maiden bobsleigh outing.
Blanchet and Tasker, who piloted GB to their best World Championship 2-man result for 50 years in Igls in February, were closely followed by Lamin Deen and Andrew Matthews in eighth and Brad Hall and John Baines in 10th.
Tasker links up with Baines this evening; Hall is partnered by Blanchet; and Judah Simpson joins Lamin Deen.
Olly Biddulph and Toby Olubi are currently racing in Konigssee, Germany in the 2-man event on the European Cup circuit.
For full NAC race results, please click here