Purchall wins Olympic bronze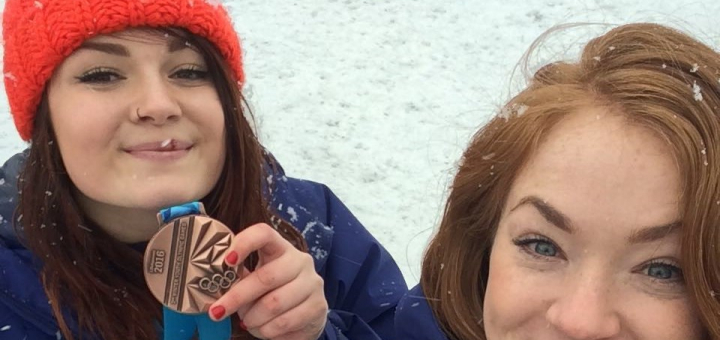 Great Britain Bobsleigh won Youth Olympic bronze thanks to Kelsea Purchall on Saturday.
Purchall placed just two hundredths of a second off silver in Lillehammer, while fellow Brits Annabel Chaffey and Aimee Davey also did the nation proud in finishing fourth and fifth respectively.
Germany's Laura Nolte took gold from Austria's Mercedes Schulte, with Chaffey and Davey just 0.15 and 0.21 seconds outside the medals.
"I'm amazed to win bronze," said Purchall, who was ranked No1 in the world heading to Norway but sat outside the top three after the first of today's two runs.
"I didn't think I was going to get a medal after my first run when I was back in fourth. I really had to buck my game up for the second run and knew I had to try harder and perform better.
"I put down a good second run and had my fastest ever start time so I'm really pleased with that - I don't think I could have done any better."
A former full back with Exeter Saracens Rugby Club, Purchall only took up bobsleigh less than two years ago but there is no doubt in her mind where her sporting future lies.
"The whole atmosphere at the Games is amazing and I get such a buzz from driving sleds," added Purchall.
"I used to play a lot of rugby but I've really got the bug for bobsleigh and this is what I want to do."
In the men's monobob race at the same venue, GB's George Johnston came in sixth as athletes from Germany, Russia and Norway claimed the medals on Saturday afternoon.
Johnston was in the bronze medal position at the end of Run 1 but couldn't hang on to a podium place in the final race of the year.
The 17-year-old from Taunton has enjoyed a stunning season and came into the Games as the world's No1 bobsledder but Jonas Jannusch took the Olympic title in a 2-run time of 1 minute 54.29 seconds.