Mark Wood receives MBE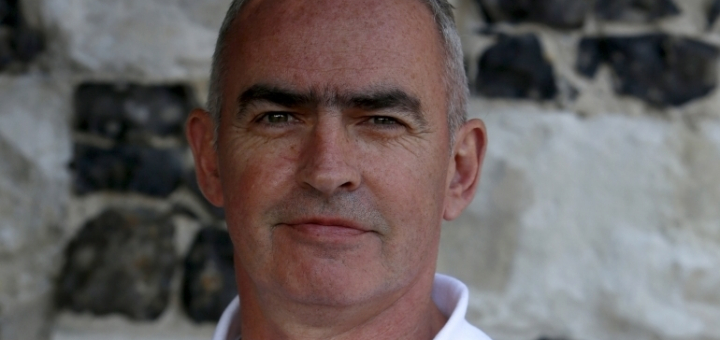 British Skeleton's Head Talent Coach, Mark Wood, believes the MBE he received at Buckingham Palace this week shows just how far the sport has come in recent years.
Wood has been recognised for his services to skeleton over a quarter of a century, during which time the sport has enjoyed a remarkable rise in popularity and performance.
The 52-year-old helped identify and develop Olympic Gold medalists Amy Williams and Lizzy Yarnold and Silver medalist Shelley Rudman and has played a key role in turning Skeleton into the nation's most successful Winter Olympic sport.
"I could never have imagined going to Buckingham Palace to get an MBE. I never even imagined that Skeleton would be in the Olympics!" said Wood, whose son and daughter, Mark and Charline, travelled from Calgary and Sydney respectively to join him and wife Gabriela at the Palace.
"The sport is starting to be acknowledged by a lot of people - it's starting to come of age and my award is a little bit of that history now.
"It was a massive honour and I was very proud, not just for myself but for my family as well. They've been with me all the way and they've sacrificed as much, if not more, than me. I'm just the tip of the iceberg: I'm the one who has been given the award but there are so many people inside and outside of British Skeleton who have enabled me to be in that position.
It's a massive message - and not just in a sporting context - showing what Great Britain can achieve. If someone really puts their mind to it, they can get it done. I believe that's what we portray: impossible is nothing. We live by those words.
"The highlight with British Skeleton would be being part of the team when they won two Olympic Gold medals with Amy and Lizzy. We don't have an ice track so to be top of the world, not just once but twice, is a huge achievement.
A four-time national champion and the first British athlete to finish in the top 10 at a World Cup event during his days as a slider, Wood joined the British Skeleton coaching team in 2002 and is now in his second spell with the squad, having also coached the Canadian team at the Salt Lake City Olympics and New Zealand slider Ben Sandford at the Turin Games in 2006.
"It's a great achievement and it's a result of more than just Mark's efforts as a coach: it's the overall picture of his contribution as a person," said British Skeleton's Performance Director Andi Schmid.
"As an athlete, he did a lot for British Skeleton at a time when the sport was very low budget and was driven by nothing but aspiration and passion.
"He has since jumped into roles helping young people to learn the sport and he's doing that in a very special way. He identifies the right people and brings them into the high performance arena. He's helped identify Amy, Shelley (Rudman) and Lizzy: he's the leader of the talent programme and that's one of his major achievements in British Skeleton.
"UK Sport have worked very closely with him in their elite coaching programme and Mark is always very supportive to everybody in our organisation. When the next generation of coaches come on board, he's always there to help and support them. He's not a selfish personality - he's someone who gives a lot to different areas of the sport and to British Skeleton as a whole."