Job opening: Office Manager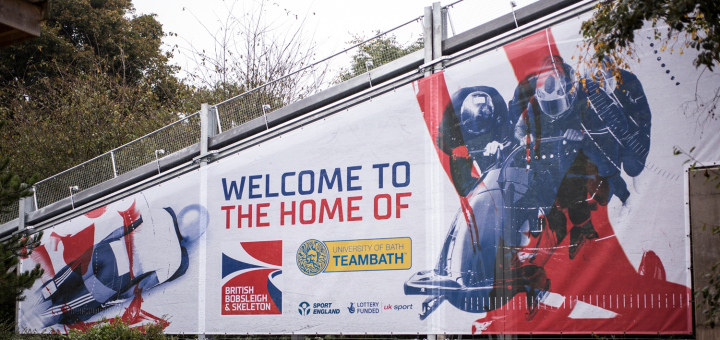 Fancy joining two of Great Britain's most successful winter sports as we get set for the PyeongChang Olympics? We're looking for an office manager to join the team this spring and we'd love to hear from you.
You'll be working with both the bobsleigh and skeleton teams, managing logistics and travel requirements, leading the administration side of our sports and overseeing the smooth running of the organisation.
Based at our headquarters in Bath but with occasional overseas travel, you can expect a salary of circa £30,000.
The closing date for applications is 1pm on Friday, April 22, 2016, with interviews scheduled for Thursday, April 28.
To apply, please contact office@thebbsa.co.uk with your CV and a covering letter.
Job Title: Office Manager
Salary scale: Circa £30,000
Employer: British Bobsleigh & Skeleton Association
Accountable to: CEO
Place of work: The main place of work will be the BBSA Office at University of Bath, although from time to time travel in the UK and abroad will be necessary.
Hours of work: Such hours as necessary to carry out your duties. This will involve a minimum of 40 hours per week and may include working outside normal office hours at evenings and weekends and on Public Holidays.
Role summary:
• Ensure the logistics and travel requirements of the performance teams are managed effectively
• Lead and manage the administration function for the NGB and its staff to ensure the smooth running of the organisation
• Ensure the daily working and training environments at the University of Bath are suitable for purpose
• Manage administrative support to the CEO and Performance Directors (PDs) as required
Main tasks and activities:
• Support the performance teams through managing travel and logistics, bookings and enquiries to ensure the best solutions are found for the right situation
• Communicate clearly through the performance teams' protocols to ensure all members are aware of most current travel plans
• Support the PDs and CEO to manage their performance programmes effectively through efficient office systems
• Support the CEO and PDs by assisting with diary management, communication and general administrative duties
• Manage the general working of the office to ensure it is maintained as an effective working environment
• Manage the agreement with the University of Bath to ensure that access and working relationships support the needs of the organisation
• Liaise with suppliers to establish and manage IT systems that enable staff to communicate and share information securely
• Maintain the intranet file system to include safe, secure management of staff and supplier contracts
• Ensure that company policies across the BBSA are kept up to date and fit for purpose
• Lead the development of safeguarding, equality and diversity strategies across the organisation
• Support the financial controller as necessary through the completion of purchase orders
• Be the first point of contact for all office enquiries and ensure the office is available for enquiries Monday to Friday
• Manage all room bookings and meetings as required
• Create and maintain an asset register to monitor all BBSA assets
• Maintain a membership register and support the CEO and Head of Marketing & Comms to communicate regularly to all members
• Act as the point of contact for the International Bobsleigh & Skeleton Federation (IBSF) and communicate updates and requirements to the CEO and performance teams as appropriate
Person specification:
• Level 4 qualification in business administration or equivalent
• Extensive experience of managing administrative functions within organisations
• Experience of managing effective supplier relationships
• Excellent organisational and time management skills
• Good IT skills, including knowledge of a range of software packages
• The capacity to prioritise tasks and work under pressure
• Ability to liaise well with others and delegate tasks
• Strong oral and written communication skills
• Ability to work on your own initiative
• Attention to detail
• Flexibility and adaptability to changing workloads
• Problem-solving skills and project management ability
• A familiarity with legislation in the areas of employment, equality and diversity and data protection would also be useful
The post holder shares with all colleagues the responsibility:
i. for making suggestions to improve the working situation and contribute to positive employee relations within their area of work and the BBSA as a whole;
ii. to cooperate with measures introduced to ensure there is equality of opportunity in employment and sports equity; and in addition for post holders with a management responsibility to encourage their staff to ensure that they comply with all aspects of the equal opportunities in employment and sports equity policies and practices
iii. for ensuring that the working environment is free of sexual and racial harassment and intimidation and any other form of harassment constituting unacceptable behaviour which is personally offensive
iv. to comply with all aspects of the BBSA Health and Safety Policy and arrangements
This job description is not to be regarded as exclusive or exhaustive. It is intended as an outline indication of the areas of activity and will be amended in the light of the changing needs of the organisation.