Girls in good spirits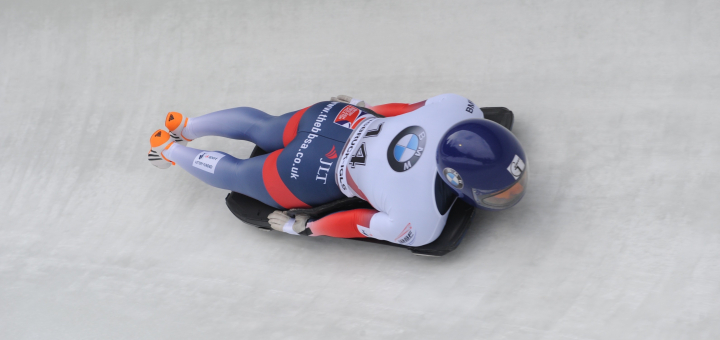 Donna Creighton and Laura Deas are in good spirits ahead of the opening runs of their World Championship campaign in Innsbruck today.
Both British female skeleton sliders have impressed in training this week and they are now looking to take that form into the competition proper when it kicks off at 8.45am GMT.
"We have a good relationship as a team and there is a really good atmosphere around the camp. We have been building up to this race since October and time has really flown by," said Creighton, who is Great Britain's most experienced slider, having been with the programme since 2004.
"Since I won the Intercontinental Cup title last season, my confidence has been building and I'm feeling good going into these championships.
"Janine Flock will be one to watch on her home track, as will the Russians, but it's nice to know we have done all the hard work and we go into the race fully prepared. I know we've left nothing to chance."
Deas has enjoyed a fine season to date, winning the World Cup opener in Altenberg in November and claiming bronze in Lake Placid last month.
Consistency and improvement have been her focus this term having been seventh in her debut World Championships in Winterberg 11 months ago and she's keen to keep up that progress this morning.
"I have said throughout the season, my goal is to consistently challenge for podium places this year," added Deas. "That's the reason I get out of bed, and, for the most part, I've done that.
"I'd like to think I've established myself in that group of athletes who have the expectation of being in medal contention every time they race.
"The programme that I'm a part of has produced a lot of success so I can take confidence that we are working on the right things and moving in the right direction."
GB Skeleton Performance Advisor Andi Schmid has also been pleased with what he has seen from his team this week and is now looking for more of the same over the next 48 hours.
Schmid has made continual improvement his major goal for the year and, while the field will undoubtedly be a tough one, he is confident both Creighton and Deas can hit that objective.
"Both girls are in good shape. They are mentally strong, excited about their training results and really looking forward to race day," said Schmid.
"Donna is an experienced slider who takes advice on board. She's been doing very well in training and I'm confident she'll do well.
"Laura is still a developing athlete and this is another good experience on her way to Pyeonchang. She's had some very good results this season and we hope that she will compete well, although the competition is very tough with the Germans, Russians and Austrians in particular all very strong."
The women's skeleton starts at 8.45am GMT and is live on BT Sport Europe and via the BBC Red Button.