Friday's skeleton round up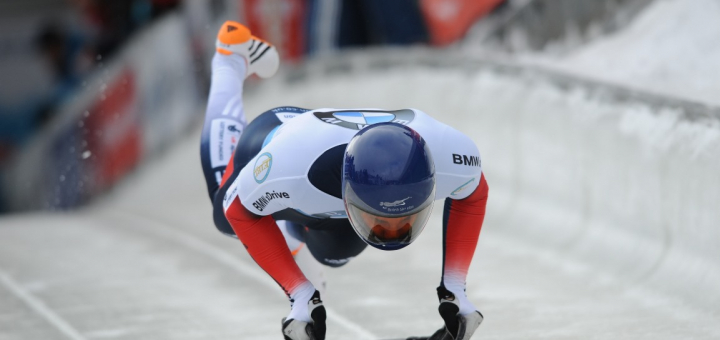 Laura Deas backed up last weekend's World Cup win with a fourth-place finish in Race 2 on Friday, while fellow Brit Dom Parsons took seventh in the men's event in Winterberg.
Deas claimed her maiden World Cup gold in Altenberg seven days ago and was again in the mix in Germany as she narrowly missed out on a medal.
The result sees Deas sit second in the IBSF World Rankings, with a trio of Germans in and around her after back-to-back races on their own tracks.
Deas lay third after the first run at the venue where Lizzy Yarnold claimed World Championship glory earlier this year but she couldn't close the gap on leader Tina Hermann - the same athlete she beat to the gold last time out.
Parsons, an engineering student at the University of Bath, built on his ninth-place finish in Race 1 by recording the same result that he registered in the World Championships as he moved up to eighth in the global standings.
Ed Smith came 19th and David Swift 21st in the men's race, while Donna Creighton finished 14th in the women's competition.
Next up for Britain's top five sliders is another trip to a German track as they head across to Kongissee for Race 3 of the eight race World Cup calendar in a week's time.
Elsewhere, in the European Cup, Jor'dan McIntosh marked her return to the ice with a fine eighth-place finish in the circuit opener in Altenberg - a remarkable result given that it comes less than 18 months after she suffered a brain haemorrhage that left her wondering whether she would ever return to the sport.
Jack Thomas and James Howard also kicked off their EC campaign with 11th and 13th place finishes respectively, with just 0.15 seconds separating the British sliders over the two heats.
McIntosh, Howard and Thomas all slide again on Saturday, with Race 2 taking place at 8am GMT.
Kenny Howard and Jerry Rice placed seventh and 13th in Race 3 and eighth and 15th in Race 4 of the Intercontinental Cup competition in Whistler on Wednesday and Thursday of this week.