BBSA appoint Parker as CEO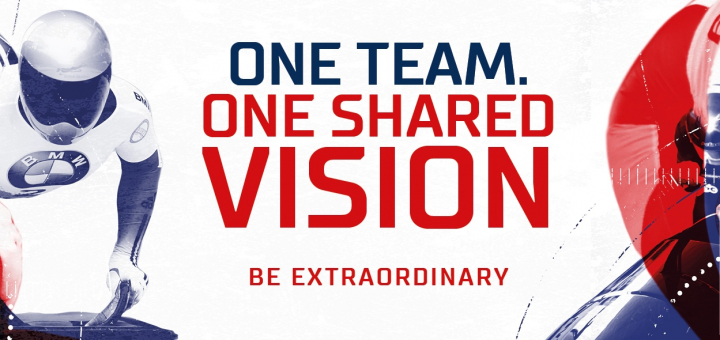 The Board of the new British Bobsleigh and Skeleton Association (BBSA) has appointed Richard Parker to be its first ever Chief Executive Officer. Parker joins the new single national governing body for the sports of bobsleigh and skeleton after eight years at the English Institute of Sport.
The announcement follows hard on the heels of last month's award by UK Sport of £11m of National Lottery funding for the two sports - split £6.5m to skeleton, £4.5m to bobsleigh – to support the four-year preparation cycle to the PyeongChang 2018 Olympic Winter Games in South Korea.
Parker is recruited following a comprehensive executive search process conducted on behalf of the BBSA by Sports Recruitment International. He will take up his new post in early October, in time for the 2014/15 FIBT season, with a brief to lead the amalgamation process, with Performance Directors for both sports continuing over the 2014-18 quad to maintain stability and build on current success.
Speaking of the appointment, new BBSA Chair Christopher Rodrigues CBE said: "We are delighted to welcome Richard to the ranks. He brings strong operational experience in high performance sport to the BBSA from his time in both the EIS and UK Sport before that, and he will now drive forward the amalgamation process for bobsleigh and skeleton in earnest. All of the new Board members very much look forward to working with him at this exciting time as we begin our new four-year programme for PyeongChang 2018".
Richard Parker said: "I am honoured and excited to be joining the BBSA at such an important time to help lead the next stage of the organisation's development. There are two high achieving, world class programmes in bobsleigh and skeleton and I will aim to support the Performance Directors and their teams to help maximise the opportunities as one organisation."
The appointment reflects the major aspiration for growth within both sports after Sochi 2014 – with plans to widen the talent pool in each; advance new technologies; and capitalise on significant public interest - including over 5,000 new young athletes registering to try both sports, and an increase in British TV audiences from 2.3m last year to 17.7m over the course of last season.