Wyatt ends eighth in the world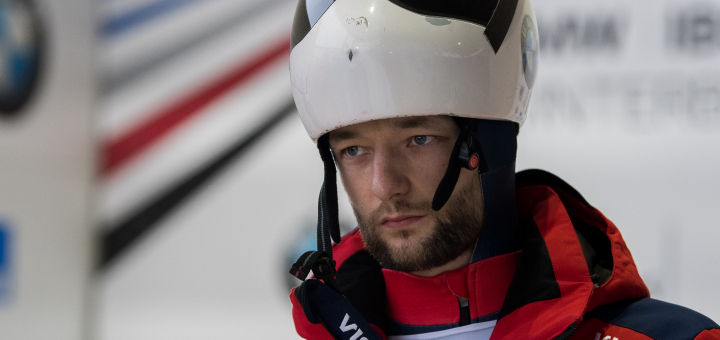 Marcus Wyatt ended the Skeleton World Cup campaign ranked in the top ten in the world for the second season running.
Wyatt finished eighth in Saturday's final race in Sigulda, Latvia, to ensure that was also his overall position in the season's global rankings.
The 28-year-old former American Footballer, who was sixth in last season's standings, recorded a personal best finish of fourth in Igls last month and was inside the top 15 in all eight races this term.
Fellow Brit Jerry Rice marked his return to racing after becoming a father for the first time with a 12th-placed finish - his best of his three World Cup races this season.
Rice hadn't raced for a month and sat 17th at halfway but a superb second run saw him jump up five spots as he enjoyed a lengthy spell in the leader's box.
That second run effort was the sixth quickest of the heat and more than sixth tenths of a second faster than he went first time around.
Jerry Rice was 12th on his return to the team
Britain's third slider, Craig Thompson, was again one of the fastest starters but he missed out on a second run as he finished 24th of 30 sleds.
The race also doubled as the European Championships, with Wyatt finishing seventh, Rice ninth and Thompson 16th after all non-European athletes were removed from the final standings.
Latvian brothers Martins and Tomass Dukurs made it a home one-two, with Martins also claiming the European Championship title and the overall World Cup crown. 
The women's skeleton race takes place on Sunday at 8am GMT, with Brogan Crowley making her World Cup debut alongside Laura Deas and Kim Murray.
Next up for the men is the season-ending World Championships in Altenberg, Germany on Thursday 27th and Friday 28th February.
Did you know?
Marcus Wyatt only made his World Cup debut in December 2017 and was in just his second full season of World Cup racing.