Top 10 for Deas & Wyatt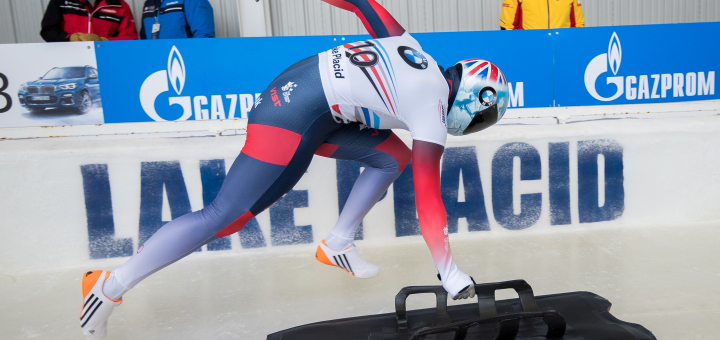 Marcus Wyatt and Laura Deas set the pace for the British Skeleton team on the opening weekend of the World Cup season.
Last season's top-ranked Brits both placed in the top 10 in the first of two back-to-back races in Lake Placid on Saturday and Sunday afternoon.
Wyatt and Deas were 10th at the end of two runs in their first top-level races since February as Germany celebrated double gold with Axel Jungk and Jacqueline Loelling topping the standings.
Olympic bonze medalist Deas was 13th fastest of the 25 sliders in her first run but eighth quickest second time around, while Wyatt, who was in the top five starters on both occasions, was ninth in each of his heats. 
Dom Parsons marked his return from a season away from the ice with a 13th place finish, while Maddy Smith was 19th and Kim Murray and Craig Thompson both 22nd in strong fields in the United States.
Thompson just missed the cut for the second run on Sunday but still clocked the fastest start time in a move that will have made even the world's best sliders sit up and take notice. The 27-year-old former footballer was three hundredths of a second quicker than veteran speedster Alexander Tretiakov as he also outperformed Olympic Champion Sungbin Yun and nine-time World Champion Martins Dukurs at the top of the track.
Dukurs and Tretiakov won silver and bronze on Sunday, with Austria's Janine Flock - the slider Deas pipped to the podium in PyeongChang - and Tina Hermann the other medalists in the women's race.
For full results from the men's race click here and for the women's click here.
All six British sliders compete again on the same track later this week after Lake Placid agreed to host successive races following the cancellation of the original opening event in Park City.
The men's and women's races both take place on Friday, with Deas, Murray and Smith starting at 3pm GMT and Parsons, Thompson and Wyatt following suit four hours later.