Thomas ends tough week with PB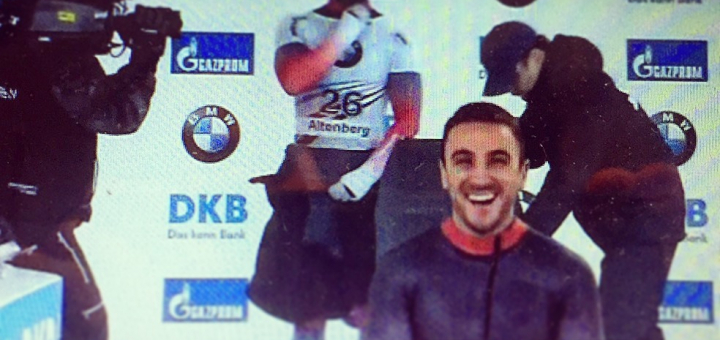 Jack Thomas ended a tough week with his best-ever World Cup result on Saturday as his finished 15th in Altenberg.
Thomas was hit with the sad death of his grandmother in the days leading up to the third race of the World Cup season but he still managed to produce a personal best on one of the circuit's most demanding tracks.
The 26-year-old, who made his World Cup bow in Konigssee in the final race of last season but narrowly missed out on second runs in the first two events of this term, finished five places above his previous best and immediately thanked his family, friends, coaches and team-mates for their support in difficult circumstances.
"I've been happy with how things have been going in training over the last few weeks but to make my first cut of the season was obviously a big plus. It was a really tough week for me with my nan passing away on Monday but the support team, athletes, family and girlfriend back home really helped me through it, so a big 'thank you' goes to them," said Thomas.
I said before Christmas that I feel I'm good enough to compete at this level and this result is definitely a step in the right direction.
"I put together two solid runs - with a few mistakes - and to finish 15th in a strong field is a big positive to take into next week."
Next week's race takes place in another Germany resort, with Thomas and co having already headed west to Winterberg for World Cup 4 and the European Championships.
With races coming thick and fast for four more weeks' running, it's a tough schedule and one which the former sprinter knows will require him to be at his best, both mentally and physically, if he is to head to mid-February's World Championships in high spirits.
"We've got a full schedule of races over the next month so the key now is consistency," added Thomas.
"I want to make sure I'm pushing on now and regularly making the top 20. Fifteenth is my best World Cup finish to date so the next obvious step is to improve on that.
I'm training hard in the week and enjoying being part of a team where we work well together on and off the track and I'm confident I can keep improving.
"I've not raced at Winterberg since late 2014 but I'm looking forward to testing myself there next week. The challenges come thick and fast on the top circuit but that's why I'm in this sport - to test myself against the best, week in, week out."