Team GB name 10-strong bobsleigh team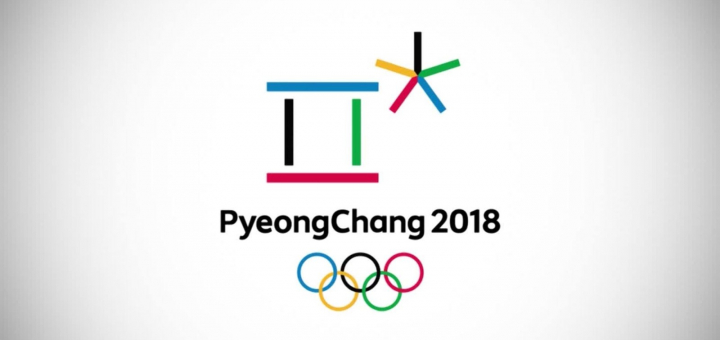 The British Olympic Association has today selected a 10-strong team of bobsleigh athletes who will represent Team GB at the PyeongChang 2018 Olympic Winter Games.
Team GB will have participants in all three disciplines, with Brad Hall piloting a British two-man and four-man sled, Lamin Deen driving in the four-man competition and Mica McNeill at the helm in the women's event.
Joel Fearon, Andrew Matthews and Ben Simons join Deen in competing at their second Games having previously appeared in Sochi four years ago but the other four push athletes will be making their Olympic debuts in South Korea.
Like Hall and McNeill, Greg Cackett, Nick Gleeson, Mica Moore and Toby Olubi are yet to feature at a Games, although all bar Gleeson and Olubi have previously represented Great Britain at World Championship level.
Ex-England Sevens international Sam Blanchet and Beijing 2008 Olympian Montell Douglas will travel as P-accredited athletes.
The squad head to South Korea on the back of medal success this season, with Deen, Simons, Olubi and Matthews winning World Cup silver in Whistler just a week after Hall, Fearon, Cackett and Bruce Tasker bagged bronze in Park City in mid-November.
A further six top 10 finishes have been recorded in World Cup four-man races, while the women's team have also enjoyed an impressive season that saw them secure Great Britain's best women's World Cup result in almost nine years when they finished equal fifth in Whistler.
Youth Olympic silver medalist McNeill and compatriot Moore finished in the top 10 in half their eight World Cup races this season and were fourth in the European Championships in Igls in December, 11 months after they were crowned World Junior Champions in Winterberg at the back end of the previous campaign.
"The athletes have had a challenging summer but the resilience and mental toughness to get up and go again throughout this season has been absolutely incredible," said GB Bobsleigh Performance Director, Chris Price.
The way they work together shows a great team ethos and I'm very confident that we've got a group of athletes here who can go out to PyeongChang and do the business.
"I'm excited to see what this team can achieve in PyeongChang on the back of a very successful season on the World Cup circuit," added GB Bobsleigh Head Coach, Lee Johnston, himself a Olympian.
We've got a team of very talented and hard-working athletes and support staff and they've won medals or recorded best-ever results already this season.
"They've stuck together and have shown they can compete with the best in the world."
Team GB last won an Olympic medal in bobsleigh in 1998 when Sean Olsson, Dean Ward, Courtney Rumbolt and Paul Attwood won bronze in Nagano.
Team GB Men's Bobsleigh:
Pilots: Lamin Deen, Brad Hall
Brakemen: Greg Cackett, Joel Fearon, Nick Gleeson, Andrew Mathews, Toby Olubi, Ben Simons
P-accreditation: Sam Blanchet
Team GB Women's Bobsleigh:
Pilot: Mica McNeill
Brakewoman: Mica Moore
P-accreditation: Montell Douglas
Athlete reaction:
I felt like I'd earned my stripes and I'd put my best foot forward but finding out I was going to be an Olympian was an unreal feeling. I came into the sport with a view of getting to the Games. I'm very appreciative that I was given the opportunity. When you get an opportunity, you have to grab it and you don't let it go. That's why I'm proud of myself - I didn't let up and I always put my best foot forward for the guys.

Greg Cackett
"I'm overwhelmed. It hasn't sunk in. You have to remind yourself - 'I'm going to an Olympic Games again.'
"Last time I was a little like a rabbit in the headlights and I was just very, very pleased to be there. Now, it's a race - that's what it's about. We're racing against the same people we race against week in, week out and we've been faster than them and won medals against them this year.
"This squad is a fantastic place to be. I've said it right from the very start of the season: everyone has helped each other and it's genuinely been a pleasure to train with this team, compete with these guys and win medals with each other."
Lamin Deen
I'm delighted for all my team-mates who have worked so hard to get to this point. We've had some challenges along the way but everyone has stuck at it. There's a good feeling in the group and we're looking forward to getting out to PyeongChang now. Representing your country is a special moment and doing that an Olympic Games makes it even more memorable. I've got some really positive memories of Sochi and I hope it will be the same again in PyeongChang.

Joel Fearon
"Last season, I wasn't focussed on these Games at all. I never thought I'd get there. But times change. 
"The army has given me a work ethic of, 'If you're going to do it, do it properly,' so that has stuck with me in bobsleigh. But I never thought I'd be able to call myself an Olympian. I didn't think I'd be competing at the biggest competition in the world."
Nick Gleeson
My aim was always to be a summer Olympian (Hall is a former decathlete) and I was constantly comparing myself to the guys who were going to the Games and trying to figure out what I could do to get into their shoes. I didn't find that in athletics but, luckily, I've found that in bobsleigh. I spent the first two of my six years in the sport as a brakeman but I always knew I wanted to be a pilot. It's been a tough challenge but a lot of hard work and determination has helped me get here. It's one thing to be a participant and another to be a competitor, though: my aim is to go to the Games and do well, not just go there to take part.

Brad Hall
"It's a huge honour. Last time there was an element of nerves and uncertainty about going to my first Games – this time, it's about going there and trying to get that medal.
"Confidence is high. We know what it takes. Now we need the performance of a lifetime at the Games.
Andrew Matthews
I am so proud to represent Team GB at PyeongChang 2018. It's a dream come true to compete at an Olympic Games. Four months ago my career was uncertain and to be selected today is very emotional but incredible and I'm so excited.

Mica McNeill
"I'm so incredibly proud to be able to represent Great Britain at the highest level. It's something that as a young athlete I dreamt of and I honestly can't believe it's coming true.
"I can't wait to be part of Team GB in PyeongChang."
Mica Moore
I missed out on Sochi so it's been a four-year process of putting the work in while not knowing if it would pay off. When the coaches said, 'Congratulations, you're going to the Games,' it hit me even bigger than I thought it would. I savoured that moment, but we've now got a job to do. I'm now in the mindset of getting back to work and making sure we accomplish what I know we can together.

Toby Olubi
"It's an absolute honour to be selected today and wear the Olympic rings. It's been a tough four years in what is a tough sport but we're finally here and I think we're in a really good position. I'm really looking forward to it.
"Morale is really good in the team and certainly as good as I've ever seen it. It's a great group and everyone really bounces off one another."
Ben Simons