Skeleton role for ex-England front rower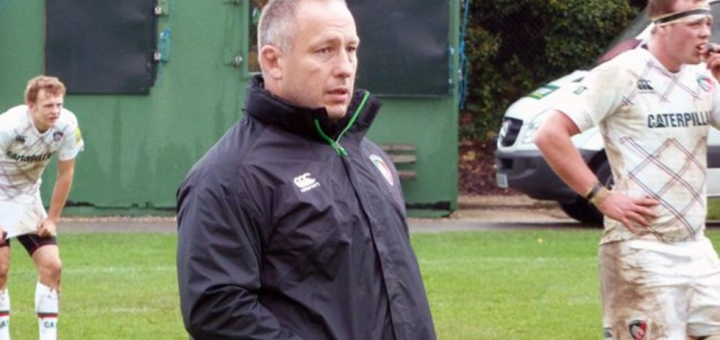 Former England international Neil McCarthy has swapped rugby for skeleton after taking over as Performance Pathway Manager within the GB set up.
The ex-Bath, Gloucester, Bedford and Bristol front rower won three caps for England and was a member of the 1999 Rugby World Cup squad that also featured the likes of Jonny Wilkinson, Martin Johnson and Lawrence Dallaglio.
Since a knee injury forced his retirement as a player in 2002, McCarthy has forged a successful career in talent development, heading up the Leicester Tigers and then Gloucester academies from 2008 onwards.
But he has now taken on an entirely new sport after joining the BBSA to plot the pathway to more Olympic medals for one of the country's most successful winter pursuits.
"I'm really excited about getting involved with GB Skeleton. When you look at their journey from Olympic inception to where it is now - especially without an ice track in the UK - it's mind boggling," said McCarthy.
"This is a consistent medal winning programme. It's remarkable the work that's been done and, of course, there is going to be pressure within the sport to continue that success.
My role is not to come and change that - it's to try and improve it and challenge it so that we can consistently produce athletes for the performance end of the system.
"Yes, I was also a rugby coach but my role was that I headed up academies. That encompassed the full pathway in professional sport. I'm obviously not going to be doing any skeleton coaching so my role here is to manage the talent and development aspects of the performance pathway. It's about identifying talent and then developing it all the way through to the top end. The programme has been unbelievably successful as a system and now it's about small tweaks to keep moving forward."
The difference in the two sports may seem significant at first but McCarthy insists there are plenty of similarities when it comes to talent development. That's true of the both the skills required to succeed as an athlete and the platforms you need to put in place as a pathway to bring out the very best in those aiming for the ultimate glory.
"It's a shift from professional sport to Olympic sport but the dynamics of performance don't change. In respect of the environment and all the dynamics around that, there is not a huge amount of difference," added McCarthy, who insists the idea of working in a sport such as skeleton had long been on his radar.
On the face of it, you see that one is a team sport and the other is an individual sport, but there's a high degree of teamship in skeleton. The journey these athletes go on from novice to podium would be pretty lonely if there wasn't a team aspect to it. But the dynamics around talent development are always individualised anyway so that aspect is imminently applicable and transferable.
"The parallels are also actually striking in terms of the physical development. In rugby, you spend a lot of time working on developing horizontal force, whether that is a tackle, a clean out in contact situations or scrummaging. It's the same as the start in skeleton - you produce force bent over.
"Career-wise, I was heading towards this kind of role. Outside of the coaching, providing support and helping challenge an athlete on their journey is what I've done for the last ten or 15 years.
"Whilst I worked in professional rugby, a lot of my research interests sat outside of that in terms of performance pathways and sporting academies in general. I've always had aspirations to look towards Olympic sport and when this role came along, I saw it as a great opportunity. This is a natural progression in terms of expanding that knowledge and challenging myself in a different environment."
McCarthy will be responsible for delivering the strategic development for the Talent programme within GB Skeleton, a programme which gave the likes of reigning Olympic Champion Lizzy Yarnold her start in the sport.
His appointment is a major boost for the programme as the building blocks for the Beijing 2022 Winter Olympics start to be set in place and Head of Performance, Danny Holdcroft, has no doubt that McCarthy will add significant value to the team.
"We're delighted to have Neil on board and have immediately been impressed with what he has brought to the role," said Holdcroft.
"Neil brings a huge amount of cross-over experience from his time at the Leicester and Gloucester academies and he has a strong track record of supporting athlete transition from talent to performance."
James Howard will be working closely with McCarthy and the existing Talent coaching staff, led by Mark Wood, after starting the summer in a new role with the programme having swapped sliding for coaching. Howard joined GB Skeleton in 2011 via the same recruitment process as the nine new hopefuls and went on to compete for his country on more than 25 occasions.
The 28-year-old made his debut in 2013 and competed across the Europa Cup, North American Cup and Intercontinental Cup circuits over a three-year period but will now turn his attentions to helping produce the next generation of international sliders.