Pittaway continues to impress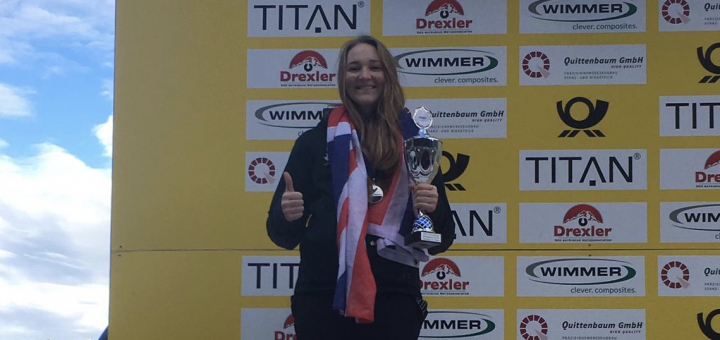 Ashleigh Pittaway's recent medal at the Junior World Skeleton Championships is another example of her continued improvement this season says Interim Performance Director Natalie Dunman.
Pittaway won bronze in the global showpiece for U23s in Konigssee at the weekend to take her medal tally for the season to six. 
The podium place capped a superb week-and-a-half for the 2016 Youth Olympic Champion after she won back-to-back to gold and silvers in the Intercontinental Cup in Lake Placid at the end of January.
"Winning a medal on a stage like this is a big achievement," said Dunman, after watching the 18-year-old make a significant jump from her ninth place finish last season and an 11th-place showing the year before.
"The level of competition was high and she was competing against some experienced sliders - people who, like her, are aiming to make it to the very top. It's a good barometer and a strong step forward for Ashleigh.
"We have said to Ashleigh - as we do with the whole team - that consistency is key to progression. What we wanted to see this season was a consistent level of performance across all her competitions, and she's delivered on that front. She's not finished lower than seventh in any of her 13 races this season and she's not been outside the top five in seven races so far in 2019. That's a big improvement and one that we're very pleased with."
Did you know?
Double Olympic Champion Lizzy Yarnold won the Junior World Championships in Igls in 2012.
The top five that year included 2018 Olympic silver medallist Jacqueline Loelling and Janine Flock, who finished fourth in PyeongChang a year ago.
Yarnold also won silver in 2011, with Olympic bronze medallist Laura Deas finishing fourth.