Parsons eighth for GB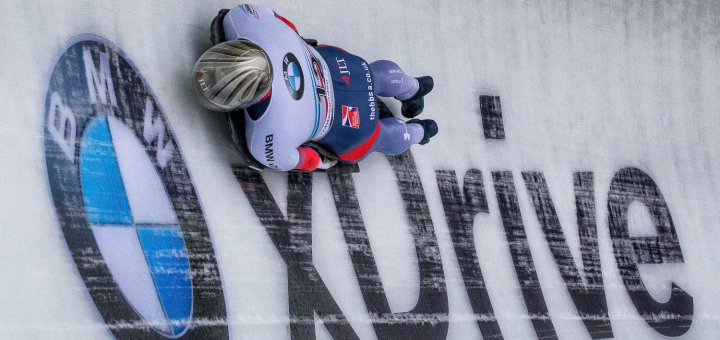 Dom Parsons finished eighth for GB in the men's skeleton at the World Championships on Sunday.
Parsons, who was 10th at last year's Worlds in Igls, was ninth going into the final day but a strong third run saw him climb a spot and he maintained that position in the final heat in Konigssee.
The 29-year-old clocked a combined time of 3 minutes 26.21 seconds to finish inside the top 10 at his fourth successive global championships, with last year's effort preceded by a 10th-place showing at the 2014 Winter Olympics and seventh and ninth-placed performances at the 2015 and 2013 World Championships in Winterberg and St Moritz respectively.
GB had three male sliders in the top 20 for the first time since 2013, with Jack Thomas and Jerry Rice 16th and 19th respectively on their World Championship debuts.
With only the top 20 in a 44-strong field making it through to the final lauf, Thomas had been on the brink of missing out on Run 4 having sat 21st at the interval. But the 26-year-old former sprinter smashed each of his times from Day 1 by more than a second to record the 14th quickest time of Run 3 and secure his spot in the decider. He then went even quicker in the final run as he recorded the ninth fastest time of the heat to ensure he spent an extended spell in the leader's box after finishing in 3 minutes 28.16.
Newly crowned Intercontinental Cup Champion Rice sat 18th following Friday's first half of the competition but he dropped a single place over the final two runs with a combined time of 3 minutes 28.61 seconds.
The men's race came a day after the conclusion of the women's competition, in which Lizzy Yarnold won bronze for GB in her first global championships since returning from a season away from the ice.
Laura Deas made it two Brits in the top ten, with Donna Creighton finishing 22nd in a 31-sled field.
The final action of the two-weekend World Championships featured the 4-man bobsleigh.
Lamin Deen, Ben Simons, John Baines and Andrew Matthews finished 21st, missing out on a fourth and final run by one place and just 11 hundredths of a second.
Brad Hall, Bruce Tasker, Joel Fearon and Greg Cackett had seen their hopes dashed yesterday when a crash in Run 2 ended their race prematurely.