Moore to take break from bobsleigh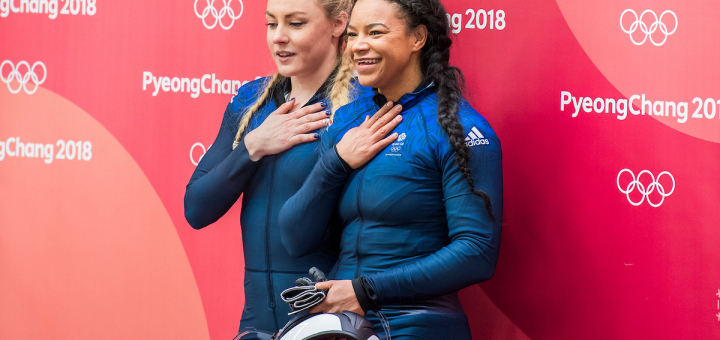 Mica Moore will take a break from bobsleigh this season after deciding to return to university.
The 24-year-old, who joined the programme two years ago after excelling in athletics, will not compete in the 2018/19 campaign but has not ruled out a return to the sport in time for the next Olympic Winter Games.
"While we would obviously have liked Mica to have continued competing this season, we support her decision to return to education," said British Bobsleigh Head Coach, Lee Johnston.
"Mica has made a real impression since she joined the GB squad and she should be very proud of what she has achieved so far. Winning the World Junior Championships, finishing fifth in the World Cup in Whistler and securing Team GB's best-ever female finish at an Olympic Games are obvious highlights, but she has also been a really important member of the wider team.
We're pleased that Mica isn't ruling out a return to bobsleigh - the door will always be open to her and we still believe she can be a strong performer for Great Britain at the next Olympics in Beijing.
"We still have a good group of female athletes to choose from, however, and we are confident they can do well again this season."
Having finished eighth at the PyeongChang Olympics alongside Mica McNeill eight months ago, Moore plans to start an MSc in Sport Broadcasting and Media at Cardiff Met University.
She admits the decision was a difficult one and was more to do with a desire to try new things than to leave the world of bobsleigh. 
"I am hanging up my ice spikes for now but it does not mean it is over. It does not mean it is the end for me in bobsleigh," said Moore.
I have achieved so much in bobsleigh this year and it is nice to be able to turn my hand to something else. I just wanted to try other things.
"Mica was one of the first people I spoke to. It was not an easy decision because we are a team and I didn't want to feel as if I was letting her down but she was so supportive."