Gold for GB Women's bob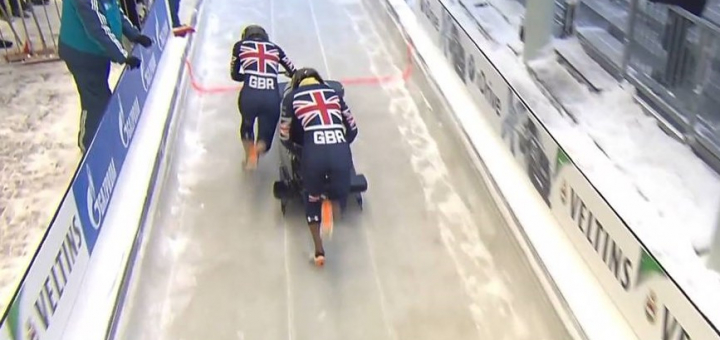 Mica McNeill and Montell Douglas won bobsleigh gold for Great Britain in Park City on Monday evening.
McNeill and Douglas finished in a time of 1 minute 40.44 seconds, clocking the fastest time in each of the two runs on the second stop of their early season tour of America and Canada.
The British pair were 0.36 seconds ahead of silver medalists and home favourites Nicole Vogt and Terra Evans and almost a second clear of China's bronze medal winning crew in Utah.
The win was McNeill's second North American Cup success and her 12th top three finish in 22 races on that circuit over the past six years.
It was a first NAC gold for 2008 summer Olympian and former British 100m record holder Douglas and a second win overall, following on from her Europa Cup triumph with McNeill in Winterberg in January 2017.
In the men's 2-man bobsleigh, Brad Hall and Nick Gleeson made it on to the wider podium as they finished fourth of 25 sleds at the same track.
Hall, who drove the GB 4-man crew to World Cup bronze at that venue a year ago, missed out on the same colour medal by five hundredths of a second after clocking an overall time of 1 minute 38.51 seconds.
Fellow Olympian Lamin Deen placed 12th in a race won by Monaco's Rudy Rinaldi after he and John Baines posted a time of 1 minute 39.14 seconds.
There is more women's and 2-man action today, with McNeill, Deen and Hall all piloting British sleds from 4pm GMT.