Fearon released for season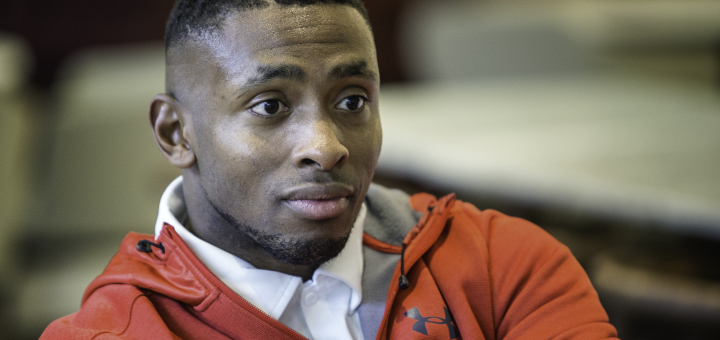 The BBSA has agreed to release bobsledder Joel Fearon to compete for a Swiss team for the 2019/20 sliding season.
Under International Bobsleigh & Skeleton Federation (IBSF) rules, athletes can, with permission from their National Governing Body, compete for a country other than their own in international competition.
Joel's release will be for a single season only, meaning he will be back in British colours for the 2020/21 season.
"Joel came to us with a request to slide for one of the Swiss pilots this season after he was made an offer that we, as a now un-funded sport following the UK Sport decision at the end of last season, were unable able to match," said BBSA Chair, Joanna Poulton.
While we would have liked Joel to have competed for GB again this season, we recognise his need to support his family and this allows him the opportunity to do that without having to take the decision to step away from bobsleigh altogether.
"The agreement with the Swiss Federation also makes it very clear that Joel will only be licensed to slide for Timo Rohner's team for a single season so we look forward to welcoming him back to the British programme next summer."
Fearon won Olympic bronze for Great Britain at the Sochi Olympic Winter Games in 2014 (the team are currently awaiting their medal following the disqualification of two Russian sleds) and also competed in the both the 2-man and 4-man events at the PyeongChang Games 19 months ago.
"We are very grateful to the BBSA for allowing Joel to compete for the 'Rohner Bulls' this season," said Judith Huddleston, Secretary General of Swiss Sliding.
"He will be released back to the BBSA for the 2020/21 season and we will not be making any further request for his registration after this season."