Dunman named BBSA PD for Skeleton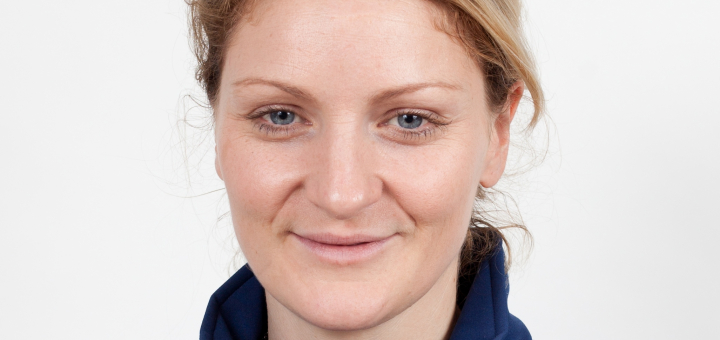 The British Bobsleigh & Skeleton Association is pleased to announce that Natalie Dunman has been appointed as the BBSA Performance Director for Skeleton on a permanent basis.
Dunman will lead the British Skeleton team for the duration of the current Olympic cycle as the team look to build upon their historic hat-trick of medals from PyeongChang in Beijing in 2022.
Formerly Lead Talent Scientist at the English Institute of Sport, Dunman initially joined the BBSA on an interim basis in September 2018 on a secondment from her role as UK Sport Head of Performance Pathways.
She oversaw another successful season for British Skeleton in her first year with the BBSA as the team won 26 medals across four separate circuits and BBSA Chair Joanna Poulton believes Dunman is the right person to take the team forward on the road to Beijing.
"Natalie's appointment is a really positive step for the BBSA and for our Skeleton team as we look for more medals at the next Olympic Winter Games," said Poulton.
Natalie has made a great impression during her time on secondment from UK Sport and we are delighted that she will now be leading the team on a permanent basis.
"We undertook a thorough and extensive search for the right candidate to take on the role permanently and Natalie's vision for the programme shone through, both at interview and throughout her 11 months with us to date.
"We would like to thank UK Sport for their support during this process and for enabling Natalie to continue the impressive work she has started here with the BBSA."
Dunman, who initially took over from Andi Schmid just prior to the start of the 2018/19 season, admits she is honoured to take on the role permanently as she aims to build on the nation's history of success. 
"I'm delighted to be taking on the Performance Director role on a permanent basis and to be leading the Skeleton programme through to Beijing 2022," said Dunman. 
Having been lucky enough to work with the team over the last season, I'm excited by the potential we have and the opportunity to build on past successes.
"This is a special group of athletes and staff and I know they will continue to work hard to implement the vision we have for further success, not just at the next Olympic Winter Games, but at a World and European level over the coming seasons."
Chelsea Warr, Director of Performance at UK Sport, said: "Natalie has led pioneering work in the field of talent identification and development across the UK high performance system and has played an instrumental role in the success of British Olympic and Paralympic sport over the past 10 years. 
"While we will be sad to lose her exceptional expertise from UK Sport, we're delighted she'll be taking charge of skeleton, one of the most successful British winter sports, to take them from strength to strength at the next Games in Beijing in 2022."